If you're a fan of Game of Thrones like we are, then you surely know that winter is here! And while we don't expect any White Walkers to interrupt our adventures, this is definitely our favorite time of the year. Here in Southern California the weather has cooled down, and we've had a few, much needed storms. While much of the country prepares for snow, the weather in California (outside of the mountains, of course) remains pretty reasonable throughout the season. It's the perfect opportunity for a winter road trip through this beautiful state of ours. Pack the car, it's time to hit the road!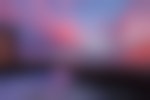 Photo: Julie Boyd
Day One
With a full tank of gas and plenty of snacks for the road, make your way north on the 5 freeway out of Orange County towards Los Angeles. If you're leaving on a weekday, it's best to depart either before rush hour traffic (think 5:00-6:00 a.m.) or after (10:00 a.m. – 2:00 p.m.). Even still, when driving through the L.A. area, always anticipate that you will run in to some variation of traffic! Before you hit downtown, you'll pick up the 101 freeway towards Hollywood, and eventually Ventura. Without traffic, you can expect to arrive in the Ventura area in about two hours. Ventura is a quirky little beach town and worth a stop (there's an In N' Out right off the freeway!). About 20 minutes ahead, is the city of Santa Barbara, a fun college town with plenty to explore.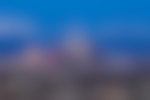 Photo: Julie Boyd
Stay: 
There are a number of hotel and B&B options in Santa Barbara, so this is a good place to stop for the day. When we visited the area, we opted to stay in Santa Ynez, which is about 30 minutes north, and in wine country.
What to do:
Wineries: There are 120+ wineries in the Santa Ynez area, so you could easily spend a couple of days drinking your way around them all!
Solvang: This little Danish town is a popular destination for travelers to the area. Here, you'll find cute Danish buildings, delicious pastries, and even a windmill! Since the town is small, you can see it in just a few hours.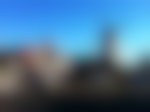 Photo: Julie Boyd
Pea Soup Andersen's: Driving up the 101, it's impossible to miss the giant billboards advertising for this eatery in Buellton (located just off the freeway). Yes, it's a tourist trap, but go for the nostalgia and to say that you've been just once.
Day Two
Get an early jump-start on your day, by hitting the road and stopping for breakfast at the unique, Madonna Inn.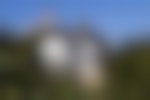 Photo: Julie Boyd
From there, you'll separate from the 101 freeway which heads inland, and instead switch over to California 1 or Pacific Coast Highway. Just an hour north make your next stop at Hearst Castle. Plan to spend several hours at the castle, and be sure to make a reservation in advance as tours are quite popular. We highly recommend the Upstairs Tour as it was less crowded than the Grand Rooms Tour on our visit, and provided a more in-depth look at the estate.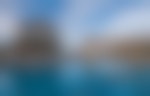 Photo: Julie Boyd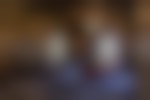 Photo: Julie Boyd
After you've had your fill at Hearst Castle, continue up Highway 1 as it winds along the beautiful coastline. Have a late lunch and pint at Big Sur Taphouse or dinner at one of the many restaurants with a view.
Be sure to catch the sunset at Pfeiffer Beach's Keyhole Arch, a photographer's dream!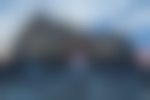 Photo: Julie Boyd
Stay: There are a number of options if you decide to spend a few nights in Big Sur, from hotels to cabins and campgrounds. On our trips, we have instead opted to stay in nearby Monterey, which is about an hour north.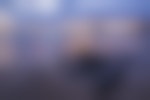 Photo: Julie Boyd
Days Three to Six
Wherever you decide to stay, we recommend you spend at least two days in Big Sur and Monterey. There is quite a bit to explore in each location and this itinerary could easily be expanded even further if needed.
What to do:
Hike the Ewoldsen Trail at Julia Pfeiffer Burns State Beach: You'll be treated to scenic views of the coastline after hiking through gorgeous redwoods.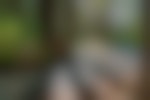 Photo: Julie Boyd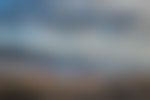 Photo: Julie Boyd
Sunset photos at McWay Falls: No trip to Big Sur would be complete with a visit to the overlook for McWay Falls. It's amazing every time we visit and I desperately want to get down to that beach!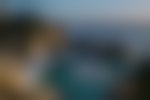 Photo: Julie Boyd
Monterey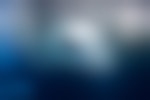 Photo: Julie Boyd
Walk the Path of History: Only two miles long, the path is easily identifiable by the yellow markers in the ground. You'll get a nice tour of the city and may learn a thing or two. Did you know Monterey was the capital of Alta California?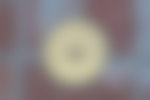 Photo: Julie Boyd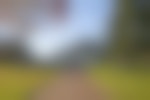 Photo: Julie Boyd
Days Seven and Eight
Bid farewell to Monterey and head north on Highway 1, transitioning onto the 156 East and finally the 101 North. You'll arrive in the City by the Bay, better known as San Francisco, in close to two hours. Julie and I love San Francisco with its cool weather, endless dining options, quirky neighborhoods, and a huge list of must visit destinations.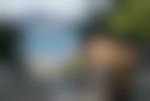 Photo: Julie Boyd
Stay:
There are no shortage of options in the city, though it can certainly be pricey. Our advice is to find something that is centrally located to all of the action. A good place to start is Union Square, which is pretty central and provides a number of hotel and dining options. Fisherman's Wharf is a tourist hot spot and will certainly be crowded, but is something to consider if you're traveling with a family. Wherever you choose to stay, keep in mind that parking in the city is expensive. Street parking can be an option, though you may have to park on one of the city's many hills!
What to do:
Certainly not an exhaustive list since there are so many things to do in and around the city! Here are some good places to start.
Walk/Bike/Drive the Golden Gate Bridge: It's the iconic symbol of the city and everyone should try all three forms of transportation at least once. There's a good chance the bridge will be crowded if you visit during peak times of day and you may even encounter some of the famous fog.
Photo: Julie Boyd
Chocolate at Ghirardelli Square: If you like chocolate like we do, then you'll want to enjoy the deliciousness on display here. Grab a sundae and a seat.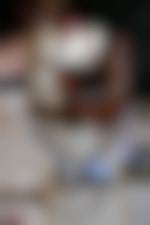 Photo: Julie Boyd
Clam Chowder at Fisherman's Wharf: Definitely a tourist trap, but if you've never been to Fisherman's Wharf, it's worth a visit.
Lombard Street: Affectionately known as the "world's crookedest street," this is another tourist hot spot worth visiting at least once. Aim for a weekday and off-peak hours and you may actually be able to enjoy the short drive down.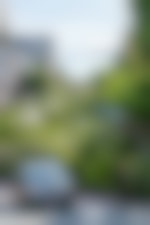 Photo: Julie Boyd
Coit Tower: The 210 foot tower is another iconic marker in the city, and a popular destination for visitors since it's opening in 1933. Parking is limited, so be prepared to wait for a spot. Admission is $2-8 depending on your age.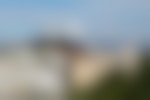 Photo: Julie Boyd
Pizza in Little Italy: It's truly an impossible feat to go hungry in San Francisco when visiting the city. Every neighborhood is brimming with delectable eats and it's hard to go wrong wherever you choose to go. Since Julie and I both have Italian roots, we loved eating in North Beach, and had some tasty pizza at Tony's Slice House.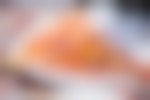 Photo: Julie Boyd
Sausalito: Get out of the city and head across the Golden Gate Bridge to this cute town on the water. It's a good and popular bike ride from San Francisco and there are a number of quality dining options.
Explore the Redwoods of Muir Woods National Monument: Another destination outside of the city, and one in which you can stretch your hiking legs a bit. Since much of the monument is easily accessible, expect to find crowds if you come during peak times of day. On our visit, we parked at the top of Muir Woods and hiked down to avoid cars in the main lot.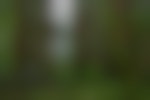 Photo: Julie Boyd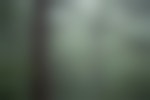 Photo: Julie Boyd
Days Nine and Ten
Start your morning off with a good breakfast before you hit the road once again. Head north on the 101 to Santa Rosa, about an hour from San Francisco. While in town, be sure to visit Russian River Brewing Company. Some of the best beers in the world are made here, including the famous Pliny the Elder and the elusive Pliny the Younger. The brew pub also serves some delicious food and we highly recommend the pizza. 
From Santa Rosa, head east on the 12 for 40 minutes to the town of Sonoma.
Stay:
In the heart of wine country, you'll want to stay in Sonoma or Napa and then make your way around to the wineries from there. Julie and I have stayed in both cities, but prefer the small town feel of Sonoma. On our first trip to the region, we stayed at the Lodge at Sonoma and loved it!
Things to do:
Wineries: This seems to be a no-brainer if you're headed to this region. Though I'm not a big wine drinker, Julie loves them all, with a particular nod to reds. We visited Menage a Trois, a wine that is produced by Folie á Duex (translated to "madness shared by two"…and also a great Fall Out Boy album!  It's a popular, and inexpensive, California wine and one of Julie's go to options.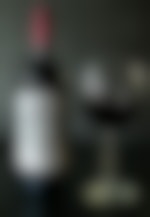 Photo: Julie Boyd
Cheese: Along with chocolate, cheese is a fantastic option to pair with wine and we love it in its many forms. Check out Vella Cheese in Sonoma which has been hand crafting cheese since 1931!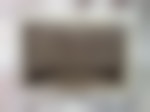 Photo: Julie Boyd
Yountville: You may have heard of Yountville thanks to its two famous, Michelin starred restaurants, Bouchon Bistro and French Laundry. Since we didn't have reservations or the deep pockets for either, we opted to grab some treats from Bouchon Bakery. Expect to wait in a good-sized line for these delectable snacks.
Days Eleven to Thirteen
An early start is essential as you leave the Bay Area behind. Journey along the 12 East to the 4 East, eventually connecting to the 120 East, bound for Yosemite National Park. Yosemite is beautiful any time of year, but we think everything looks a bit more magical with a proper dusting of snow.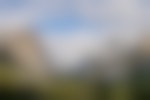 Photo: Julie Boyd
Admission to the park during winter is $25.00 and gets you seven days of access. The cost rises to $30.00 between April and October, or you can purchase an annual pass for $60.00. Remember to carry chains with you when visiting the park in winter, as the roads can be slick or covered entirely.
Stay:
Yosemite Valley Lodge is our go-to for our trips to Yosemite. Located in Yosemite Valley, it's a good location to make your home-base during your stay. Rates are a bit more reasonable than the luxurious Majestic Yosemite Hotel.
What to do:
Exploring the Valley & Photography: Depending on the snow levels, hiking may hard to come by as many trails become impassable. However, you can comfortably walk around the valley and take in its beauty. Sunset views of Half Dome are some of our favorite.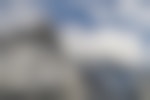 Photo: Julie Boyd
Snowshoeing: On our visit earlier this year, we snowshoed to Dewey Point. The hike isn't particularly difficult, but can be slow going with the snow. It's 3.5 miles one way out to the point and the views are spectacular! A free shuttle takes you from the valley floor up to the Badger Pass Ski Area where the hike begins. You can rent snowshoes and trekking poles on-site and be on your way in no time!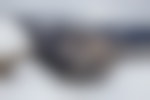 Photo: Julie Boyd
Hiking: If the snow levels are lower, as they were on our visit in January a few years back, hiking can be a great option. We were able to complete the Panorama Loop Trail, though there were some icy patches, so we recommend having micro spikes.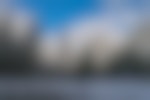 Day Fourteen
Pack up the car and head home! This has been an awesome road trip adventure and we hope you enjoyed it! Let us know what you thought in the comments!
Published: January 31, 2017
Please respect the places you find on The Outbound Collective.
Always practice Leave No Trace ethics on your adventures. Be aware of local regulations and don't damage these amazing places for the sake of a photograph. Learn More
Do you love the outdoors?
Yep, us too. That's why we send you the best local adventures, stories, and expert advice, right to your inbox.