Stop Pumping Freshwater Into the Gulf Coast
The Outbound community shares a common love of nature. Now, as if climate change wasn't enough, Mother Earth has another battle to fight, the pumping of fresh water into the Gulf Coast.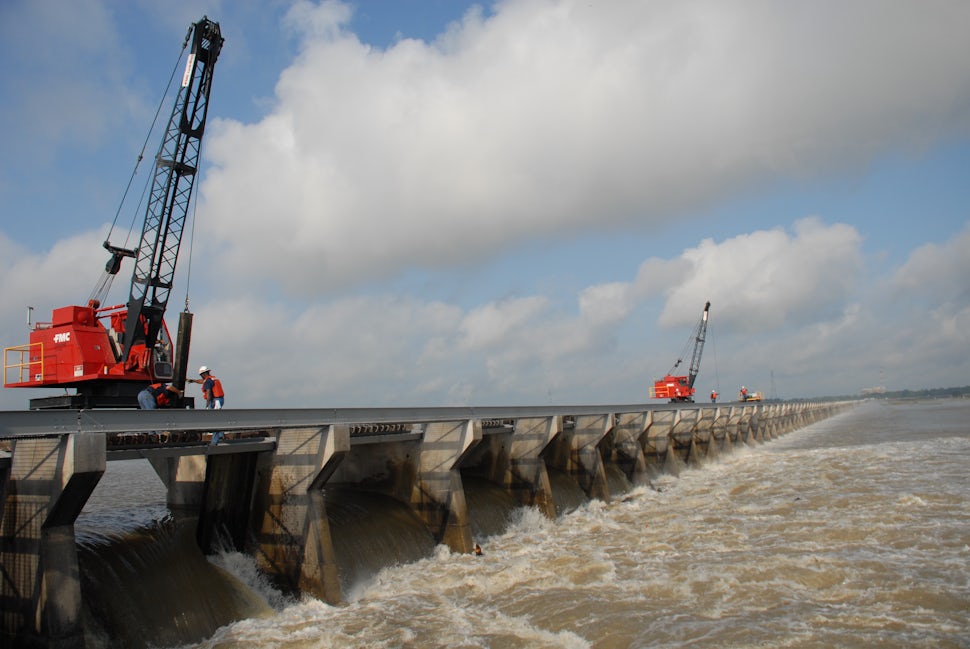 Marine life in the Gulf Coast is dying at an alarming rate. The salinity of the Gulf Coast is dropping due to the opening of the Bonnet Carre Spillway, with 88 dead dolphins and dozens of dead sea turtles so far this year being discovered along the Louisiana and Mississippi coasts in the last few months. The carcasses are being necropsied by Mississippi State University veterinarians at the Institute for Marine Mammal Studies (IMMS) in Gulfport. Executive Director Moby Solangi said the verdict is still out on the causes of death, but both the turtles and dolphins have skin and eye lesions consistent with freshwater damage. The IMMS reports Mississippi's coastal region has experienced the highest number of deaths of dolphins and endangered sea turtles in the month of April compared to the last five years.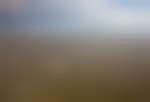 Solangi says the opening of the spillway is turning the MS Sound into a freshwater lake, which is changing the entire ecosystem. He is backed up by Dr. Paul Mickle, Chief Scientific Officer with the Department of Marine Resources (DMR), who states, "From marine mammal potential impact, all the way down to crabs. Even the microorganisms, the invertebrates in the mud and the sand are impacted by fresh water. So, pretty much from top to bottom." The full scope of the damage will not be known for some time. In addition to necropsies, the DMR's continuous sampling of water and aquatic life are assessing the damage. The Mississippi Department of Marine Resources also confirms the fresh water is damaging oyster reefs, particularly in the western Mississippi Sound. "We are seeing some significant mortality — upwards of 50 percent — with the smaller oysters. The larger oysters appear to do a lot better," says Joe Jewell, the DMR's director of marine fisheries.

The Bonnet Carre Spillway opened on February 27th to alleviate Mississippi River flooding, sending pollutant-heavy freshwater through Lake Pontchartrain, Louisiana into both the Breton and Mississippi Sounds, which are normally brackish or salty waters. The U.S. Army Corps of Engineers kept the spillway open until April 11th but have recently opened it for the second time this year on May 10th. This is the first time in history that the Bonnet Carre Spillway has been opened twice in one year.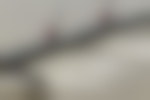 "If the Mississippi River was a babbling brook, we would be OK," says George Ricks, a fishing charter boat captain, and founder of The Save Louisiana Coalition, "but we are talking about the second-most polluted river in the United States, loaded with benzene, mercury, phosphates, nitrates, all the fertilizer from farming practices — the same river causing the dead zone in the gulf every year, but that is what we have emptying into our estuaries, and this is the result of it. These animals just can't take it."

The opening of the Bonnet Carre Spillway has caused such an uproar that Mississippi Attorney General Jim Hood has written a letter to Major General Richard G. Kaiser Commander, Mississippi Valley Division, President of the Mississippi River Commission U.S. Army Corps of Engineers. The letter addresses Attorney General Hood's concerns with the opening of the Bonnet Carre Spillway. You can read the full 3-page letter here.

How you can help:
The public can help by reporting dead or stranded marine life to the Institute for Marine Mammal Studies. The number to call is 1-888-767-3657. Documenting turtle and dolphin losses will help secure federal funding to recover from the freshwater intrusion. If you spot a stranded or dead sea turtle in Mississippi waters, please also call or text the Mississippi Sea Turtle Stranding Hotline at 228-369-4796.
To report a dead dolphin spotting in Louisiana, please email John Lane at jlane@sbpg.net and include your contact information, date and location of sighting, pictures of the dolphin(s), and a description including mortality, size, color, etc.
Other ways you can help are by volunteering or donating to the Institute for Marine Mammal Studies in Gulfport. Go on their website for more information.
Sources:
Davis, Britnee. "11 Dolphins Found Dead in Gulf after Spillway Opening, Louisiana Parish Says Read More Here: Https://Www.sunherald.com/News/Local/article229370229.Html#Storylink=Cpy." Sun Herald, 17 Apr. 2019, www.sunherald.com/news/local/article229370229.html.
Dermansky, Julie. "As More Diverted Floodwaters Head Their Way, Dolphins Keep Dying in Louisiana."

Desmogblog.com, Desmog, 10 May 2019, www.desmogblog.com/2019/05/10/bonnet-carre-floodwaters-dolphins-dying-louisiana-climate.
Johnson, Annie. "Resident Spots Dead Dolphins on Biloxi Beach."

Wlox.com, 26 May 2019, www.wlox.com/2019/05/26/resident-spots-dead-dolphins-biloxi-beach/.
Lee, Anita. "Dolphins, Sea Turtles, Oysters Dying along Gulf Coast; Experts Point to Bonnet Carre Spillway."

The Advocate, 22 Apr. 2019, www.theadvocate.com/baton_rouge/news/article_6c33033c-652b-11e9-9831-434df6daf3f1.html.
United States, Congress, Mississippi Attorney General, and Jim Hood. "Ago.state.ms.us."

Ago.state.ms.us, Attorney General's Office, 21 May 2019. www.ago.state.ms.us/wp-content/uploads/2019/05/Bonnet-Carré-Spillway.pdf.
United States, Congress, "Mvn.usace.army.mil."

Mvn.usace.army.mil, United States Army Corps of Engineers, May 2019. www.mvn.usace.army.mil/Missions/Mississippi-River-Flood-Control/Bonnet-Carre-Spillway-Overview/Spillway-Operation-Information/.
Walker, Doug. "Second Opening of Bonnet Carre Spillway Could Be Worse for Mississippi."

Wlox.com, 21 May 2019, www.wlox.com/2019/05/21/second-opening-bonnet-carre-spillway-could-be-worse-mississippi/.
We want to acknowledge and thank the past, present, and future generations of all Native Nations and Indigenous Peoples whose ancestral lands we travel, explore, and play on. Always practice Leave No Trace ethics on your adventures and follow local regulations. Please explore responsibly!
Do you love the outdoors?
Yep, us too. That's why we send you the best local adventures, stories, and expert advice, right to your inbox.