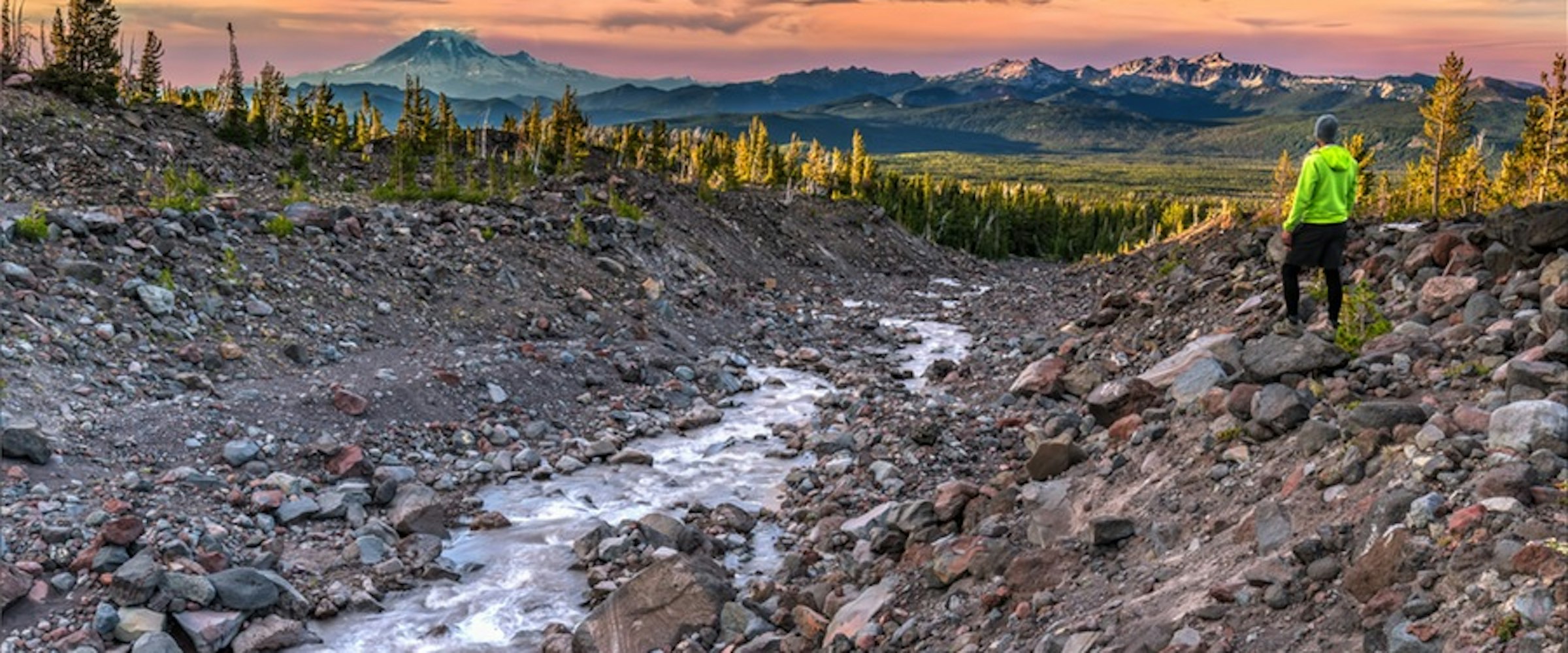 Backpacking Solo: Nature's Purest Therapy
The amazing power of the human mind and human spirit will enable a growing experience for the soul unlike any other while on a solo backpacking trip.
Backpacking solo is arguably my most rewarding experience. Based on my truth, here is why. There are times in life when we have to make a choice to go and do things that require courage in the face of adversity and vulnerability. My life experience at my young age has made me face some things I never thought possible (insert any life experience here…) and situations more appropriately handled by more mature adults than I was. My conclusion, backpacking solo made me face those experiences alone, process my thoughts, and find forgiveness and courage to shed the hurt and pain.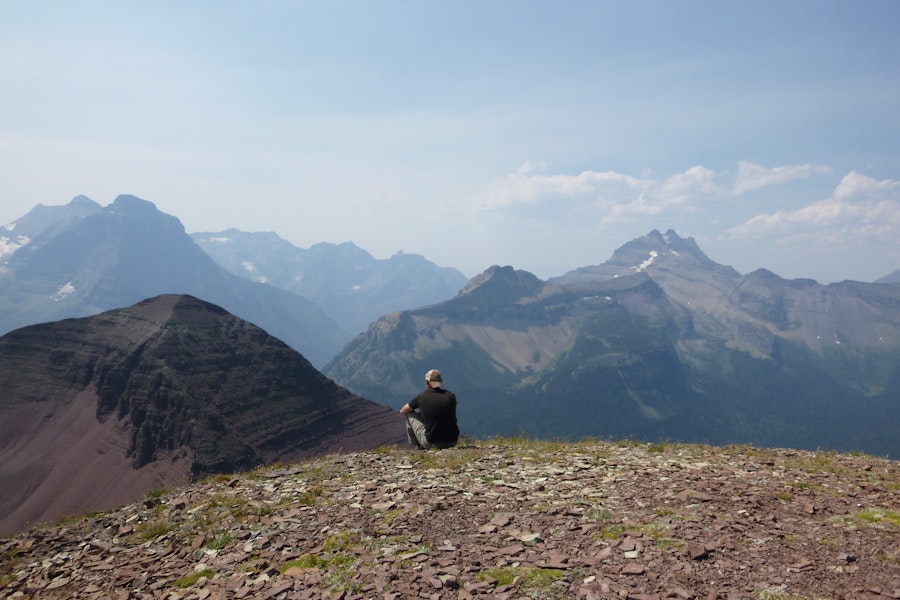 So here is my story in short form:
Facing drastic personal life changes and a move across the country, I was living in perhaps the most beautiful place in the continental US, Monterey, CA. For 3 months I did little with this opportunity and blessing. It wasn't until I watched a movie "The Secret Life of Walter Mitty" that my adventure spirit was awakened and with vigor. I watched the entire movie again just to ensure I was sure. I said to myself, "that is what you have to do!"
This was roughly the October timeframe and unfortunately I was not going home for Thanksgiving. But I decided to go backpacking. Yosemite was far away and that was my destination. I knew nothing of permits, weather conditions in the Sierra in November or appropriate gear. I made it through Combat Survival School while in school and had done some backpacking in my childhood. I had an old hunting pack and some gear. I went to REI and loaded up with the rest of what I 'thought' I needed and the day before Thanksgiving I drove to Yosemite arriving at 6:00 p.m. sharp.

I got my tourist map of the park, put on my pack (nearly 70 pounds) and headed out in the dark. It was 17 degrees. I had the appropriate gear with me but underestimated the weather, the cold, the elevation…but what I underestimated the most was the power of the human mind and the human spirit.

About 2 hours in and roughly 4 miles I tripped and fell. Jarring my hip and breaking my waist belt right off my pack. As I lay there is extreme pain, I began to cry. No one could hear me and no one there to even care. I said to myself, "What are you doing?" But it was too late to turn back, nor could I face that humiliation of allowing my own fear get the better of me. The spiritual forces that oppose this inner growth and introspection wanted me to turn around, but I couldn't.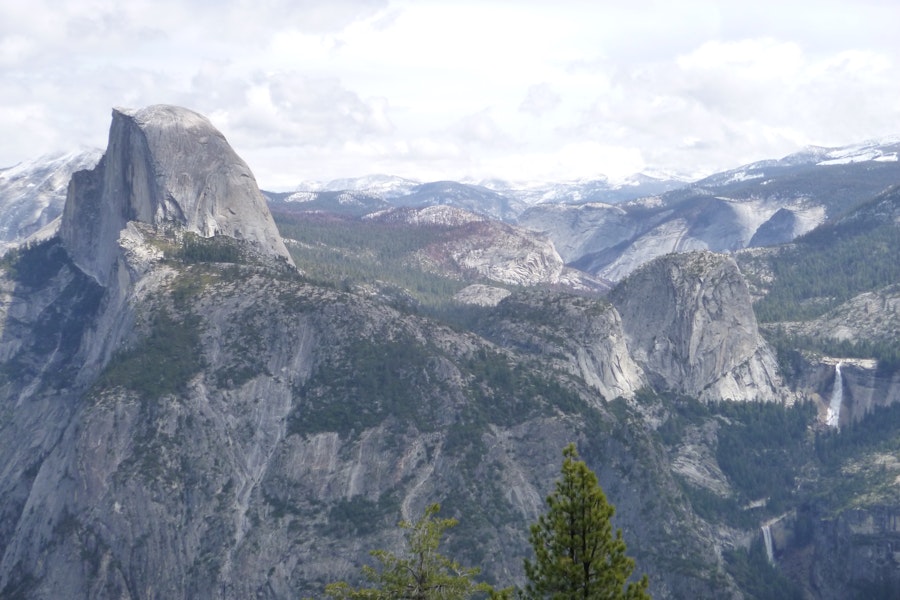 As I continued in the dark and cold I hit the junction of the Mist Trail and JMT trails. Having no familiarity and a tourist map and it being pitch black, I just picked a route and starting walking. Feeling like I was getting lost again and fearing I was not going to make it to the backpacker's camp, I began to cry some more. I was scared and I was alone. I had to keeping going because I needed to make it to a place where I could make camp.
I eventually made it above the falls and to the trail. My shoulders were aching, my hip felt as if I had an icepick stuck in it, yet I made it to the backpacker's camp in the dark and in 17 degree weather.
I made camp (something I did remember how to do) and I made myself a hot meal and settled in for a nice rest. However, all that I was seeking to face wasn't ready for me to rest. Tossing and turning all night with the racing thoughts and 'what ifs' I mulled over, I was gracious for sunrise so I could get out of what seemed like a mental prison. I grabbed a light pack and headed for Half Dome. Along the way (a place I have since passed by numerous times) I stopped and prayed and asked God to help me find my way in all I was dealing with. As I approached the base of the sub-dome, I saw a peculiar looking cloud. It was the only cloud in the sky yet it was unmistakenly in the form of an angel. Right then I knew God was with me (I knew He always was) but He made His presence known. I climbed to the top of sub-dome and enjoyed the pristine beauty I hadn't been able to see until that morning. A sense of relief and calm had come over me. My fear began to fade and the aloneness I felt up to that point seemed to reside.
With every step down, it seemed a piece of my past and pain fell away and I walked out of an old life and into a new one. One where my adventure spirit reigned. Where my fear submitted to my courage and the human mind overpowered the spiritual demons that surround us every day.
My story simply provides context for the power that can be gained from taking such a courageous step in the wilderness. I have since completed over 400 miles of solo backpacking all over the Western US. The confidence of being on the trail alone is overwhelming. It builds you up and gives you a strength that is hard to find anywhere else.
It was only in walking into the unknown of nowhere that I found my way and was no longer lost.
Cover image: Michael Graw
Please respect the places you find on The Outbound.
Always practice Leave No Trace ethics on your adventures. Be aware of local regulations and don't damage these amazing places for the sake of a photograph.