Interested in Mountain Biking, but feeling a little intimated because your parent's didn't start you on a strider bike before you could walk? One of the best things about mountain biking is that you can get started at any age – and the top athletes in the sport aren't topping out at 15 either. Here are some quick tips to get you going.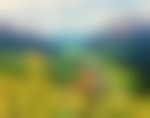 Photo: JJ Benson
1.  Get the right gear
Having the right equipment will make learning easier, your rides more enjoyable and prevent you from getting injured while out on the trail. In terms of protective gear make sure you have a good helmet, gloves, and chamois (padding for your rear end - trust me, you want this) in your shorts. Getting your bike and seat fitted properly also makes a big difference. It's a good idea to have somone familiar with biking help you get fitted, but one good rule to start with is setting your seat height so that when you place your heel on the pedal while seated, your leg is fully extended. If you're planning on heading out for a longer ride, know what spare parts and tools work for your set-up and throw them in your pack.
2. Embrace the biking community
Outdoor sports have an incredible community aspect and mountain biking is no exception. Regardless of where you live, what your skill level or age, there are awesome mountain biking groups, meet-ups, and associations to get involved with - and you should. A quick google search of your city or region + "mountain biking groups" will likely lead to some excellent resources.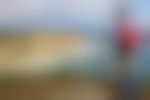 Photo: Jake Young
3. Practice and have patience
Much like any other sport, the more time in the seat you have under your belt the more comfortable you will get on your bike. Even then, learning new mountain biking skills is not always super intuitive – don't be afraid to seek help from seasoned riders or through clinics and workshops. Learning it right the first time is a lot easier than learning something incorrectly and trying to correct your bad habits.
Ladies! If you are looking to advance your skill level or for some women specific encouragement/inspiration - Vida MTB series is a great resource!
4. Learn MTB trail etiquette
There are only a few simple MTB trail rules, but they are key to protecting trail systems and being a courteous rider.
5. Most importantly...have fun!
Perhaps the most crucial ingredient to having a positive introduction to mountain biking is choosing rides that are in-line with your ability level. Choose a shorter ride with little elevation gain for your first ride and you'll be all smiles. Mountain biking can open the door to some pretty spectacular spots so be sure to enjoy the experience.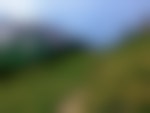 Photo: JJ Benson

See all of J.J.'s adventures and articles on her Outbound Profile.
Published: July 9, 2015
Please respect the places you find on The Outbound.
Always practice Leave No Trace ethics on your adventures. Be aware of local regulations and don't damage these amazing places for the sake of a photograph.

Autumnal Plum & Ginger Breakfast Feast
/
Recently we escaped for a weekend to a little camp spot up in the Catskill Mountains. Little did we know, a storm was rolling in so the night was spent bundled up listening to rain on the tent roof.

5 Tips for Finding Beautiful Fall Foliage in Massachusetts
/
1. Foliage Maps There are a bunch of tools and foliage maps online that you can use to find the perfect place to visit.