Guest Blogger: Beth Kolakowski
The approach, or hike, to a crag is usually a determining factor in if I climb there or not. If you want me to spend more than an hour hiking somewhere to climb and then hike back out.. you're talking to the wrong girl. However, if you tell me there is rock scrambling, creek crossings and snacks involved you've got yourself a deal.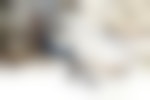 We left early(ish) to beat the heat, but sometimes summers in Colorado just don't care what time it is. As usual, my bag was packed half climbing gear, half snacks and probably too much water.
This approach sounded promising: a Tyrolean Traverse over the creek followed by a quick hike and scramble up some rocks. What I discovered was that the word "quick" is up for interpretation. Thank goodness for those snacks...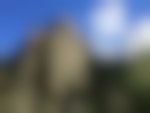 After the traverse (ziplining without an angle, typically over a river or creek), and the aforementioned hike,the scrambling began. I prematurely slipped on my climbing shoes, but quickly swapped them back out for my Hi-Tec boots when my feet started barking. The boots offered enough grip to get me up and over the boulders with WAY more comfort and stability.
One snack break and two shoe changes later, we made it to the crag.... and my adventure was only beginning.
Fast forward through the bolt clipping, gear placing, belly laughs and some shaky leads by yours truly... and we're topping out three pitches above. My partner tied the rope into a fancy backpack, while I clipped seemingly 4,000 lb. worth of gear to my harness for the hike back to our stuff. Rope man was able to gracefully run down the hill, while I was more concerned about not getting this knee length climbing gear stuck in any more rocks.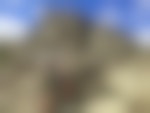 Once we got back to our packs, all I could think about was heading straight to the creek to stick my feet in and cool off. At this point, I couldn't even think past it… which is probably when I disregarded the trail back to the Tyrolean Traverse. Going THROUGH the water was okay by me…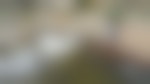 ...so off the shoes went, waterproof or not. And I scrambled, splashed and hoofed my way to the other side.Feet wet, shirts sweaty and smiles wide, by the time we got back to the car we had already decided to come back the next morning.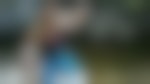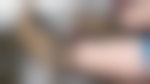 Published: October 19, 2016
Please respect the places you find on The Outbound.
Always practice Leave No Trace ethics on your adventures. Be aware of local regulations and don't damage these amazing places for the sake of a photograph.

We Went Searching For Santa's Reindeer At -35 Degrees Celsius.
Norway
Seeing a reindeer in the wild has always been a dream of ours.