Exercising during the winter can be tough. Not only are you battling slushy roads and icy trails but you are also dealing with arctic temperatures. These cold days means that you likely burn more calories while at rest—in order to stay warm—and possibly while working out. With all this calorie torching, what's an athlete supposed to eat during those snowy months?
Fortunately, food options are plenty and we've got just the list to help you out!
PISTACHIOS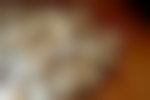 Jacqueline / Flickr

There's a reason that pro cyclist Mark Cavendish declared American pistachios his favorite snack! Packed full of goodness like vitamin A, B vitamins, iron, manganese and protein, pistachios just need the addition of a carbohydrate to make a full and satisfying meal. Plus, they're green and fun to eat; what more could you want?

PROTEIN SHAKES
Protein shakes are an easy way to cram in a variety of nutrients that your body needs for a chilly day outside. The added protein provides slow-release energy for a morning of movement while helping athletes build muscle. Add in some green veggies like spinach or kale and you've got yourself one satisfying snack.

BACON, EGG, AND CHEESE BAGEL SANDWICH
According to Paige Kumpf, an ACE Personal Trainer and Health Coach in Colorado, a bacon, egg and cheese bagel sandwich is the perfect way to kickstart a snowy day on the mountain. Not only is it a tasty food option but there are some health benefits too. "The combination of carbohydrate, protein and fat will ensure sustenance for any winter sport," Kumpf explains.

BEETS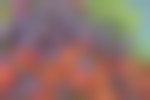 swong95765 / Flickr

Sounds weird, right? While it may not be the obvious choice, beets are the perfect snack for wintertime athletes. In particular, it's the beet juice that's going to help you out. Some studies have shown that juicing 3-5 beets per day will lead to a 15% increase in the time it takes to reach exhaustion. Of course, that's a lot of beets and the sheer quantity alone could do a number on your digestive track. Our suggestion? Find the amount that seems to work best for you.

WATER
It may be a stretch to categorize water as a food, but we think it's important to mention. It's a lot trickier to notice dehydration during the winter months and your body won't give you the same thirst signals that it does during the summer. Make sure you are drinking plenty of water to keep yourself hydrated and ready for action.

OATMEAL WITH CINNAMON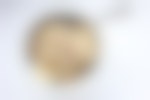 Rachel Hathaway / Flickr

It's a classic breakfast for a good reason. Not only is oatmeal rich in protein and soluble fiber, but it's also a complex carbohydrate. What does this all mean? It'll take a bit longer for your body to digest, providing you with energy longer. Throw in a dash of cinnamon for a kick of taste with immune-boosting traits. Truly, it's a winning combination.

CHILI
Ok, so there may be some unpleasant side effects with this meal, but trust us when we say that the benefits outweigh the possible embarrassment. Beans, the key ingredient in chili, are a fantastic protein-carbohydrate combination. The carbs will fuel your adventures while the protein helps rebuild muscles after the fact. Of course, chili is also served warm which is an added bonus. There is nothing like a hot meal to warm your insides after a day in the snow.

PIZZA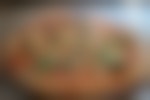 Matt Harris / Flickr

To be fair, we realize that pizza may not top every list of athlete-approved foods, but we wanted to throw it into the mix. Sure, it's not a health food but the individual ingredients in pizza truly have potential, especially if you add a lot of veggie toppings. Plus, pizza has plenty of calories, fats, sodium and carbs to fuel you on a long day out in the cold. As an added bonus, wrap a slice or two in foil and take it with you on your next backcountry adventure. According to Ben Fullerton, photographer and videographer for Caveman Collective, cold pizza is the best for summit days.
Published: February 5, 2015

I love to participate in endurance sports, and I am an enthusiastic yet not-very-good amateur triathlete. I do lots of (slow) running on both trails and pavement, and I truly have a love for cycling–road or mountain. ...
Follow
Please respect the places you find on The Outbound.
Always practice Leave No Trace ethics on your adventures. Be aware of local regulations and don't damage these amazing places for the sake of a photograph.

Autumnal Plum & Ginger Breakfast Feast
/
Recently we escaped for a weekend to a little camp spot up in the Catskill Mountains. Little did we know, a storm was rolling in so the night was spent bundled up listening to rain on the tent roof.

5 Tips for Finding Beautiful Fall Foliage in Massachusetts
/
1. Foliage Maps There are a bunch of tools and foliage maps online that you can use to find the perfect place to visit.