Ready for your first night in the snow?
As the last of the leaves fall and the snow begins coming down, most people pack away their camping gear until the following summer, content to wait for warmer weather, crowds of people and hordes of mosquitoes. With good preparation for colder temperatures and knowledge of a few nuances of winter camping presented here, you can enjoy some of America's most spectacular, and typically crowded, landscapes in solitude and coated in fresh, sparkling snow. Ever been to Yosemite's Glacier Point in the summer? If you have, you know how crowded it gets, and forget about camping there. But if you ski or snowshoe the Glacier Point Road, you can pitch a tent just a few steps from Glacier Point, and you may not see even half a dozen people there (when conditions are right, you don't even need snowshoes or skis to camp there). You don't have to be a hardcore ski mountaineer or veteran of Himalayan expeditions to enjoy the quietest of the seasons; all the information you need for a terrific first overnighter in the snow is right here.
Clothing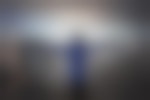 Winter Camp at Dog Lake and Backcountry Ski Reynolds Peak | Photo: Eric Harris
If you have enough experience hiking and camping during the other three seasons to consider a winter trip, then you are already familiar with the principle, "dress in layers." That wisdom is never more accurate than during the winter when temperatures can range from relatively balmy during the day to well below freezing at night. On an overnight Nordic ski trip in Grand Teton two seasons ago, I was pouring sweat while skiing during the day in temperatures of 12-15 °F, but night-time temperatures plummeted to −10 °F. How do you prepare for such a wide range of conditions? Layers, layers, layers, that's how. If you already have experience hiking, skiing or snowshoeing, you probably already have most, if not all, of what you need for a comfortable adventure.
Start with a good base layer, either synthetic or bamboo (not cotton!). Breathable synthetic and bamboo fabrics tend to retain heat and wick away moisture, keeping you warmer and drier than cotton. You don't want to ski and tow a sled a dozen miles into camp wearing a cotton underlayer; it will be soaked by the time you get there, and you'll have a tough time staying warm with that slow-drying cotton once the sun goes down and temperatures drop. For your bottom half during the day, good ski pants are essential. They'll give you the insulation you need while also providing ventilation when you're working hard. They'll also keep you dry if you fall while skiing or snowshoeing or if you just decide to play in the snow. For your upper half, layered wool and synthetic fleece tops and vests are terrific, but especially in dry conditions, nothing beats down vests and jackets for insulation and weight. Wind can be brutal in the winter, so be sure to carry a windbreaker or shell jacket, the latter of which also is great if new snow falls while you're out and about. Don't forget the gloves and hats; the same insulating and moisture-wicking principles apply.
Tip: At night, once you're in the tent, a good pair of fleece pants is nice to have. For colder daytime temperatures, fleece pants can also be used as a warm base layer. Check out some more tips for staying warm while camping.
Tents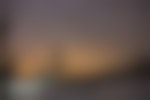 Snowshoe and Camp at Skyline Lake | Photo: Beau Ramsey
The right tent can make the difference between a great winter trip and a terrible one. Three-season tents are designed for use in spring, summer, and fall because of two main features: lightweight fabrics, i.e. not insulating, and lightweight poles. The mesh and thin walls of 3-season tents will retain barely any heat, leaving the interior of your tent about the same temperature as the night outside. Lightweight poles might make the trek into country a bit easier, but if you get new snow, especially wet snow, you might wake up in the middle of the night to find a collapsed tent and a lot of that snow on top of your head; worse, you could even suffocate. The heavier fabrics, often double-walled, of 4-season tents will keep you warmer at night, and the much sturdier poles of 4-season tents will withstand far more new snow than the lightweight poles of 3-season tents. If it's snowing hard, or if the snow is really wet, even a 4-season tent can collapse.
I once had three feet of snow fall on me in one night in Yosemite; I made sure my tent, the Walrus Warp/2+2 Expedition that I've now used for 15 years, stayed intact by shoveling off the snow in the middle of the night. If you get into that kind of snowfall, it's especially important to be sure to keep your vents clear of snow; the thicker walls of 4-season tents will keep you warmer, but suffocation is a very real danger.
If you're camping in an area that has already received a lot of snowfall recently, you'll need to spend some time stomping flat an area for your tent; it's easy to do with snowshoes but a lot more difficult with Nordic skis. A lightweight backcountry snow shovel is useful for clearing or packing down unpacked snow.
Staking down your tent in winter is just as important as in summer, but when you're camping on snow, how do you do that? Regular tent stakes simply won't work; they'll sink right into the snow and pull right back out with all the ease of a knife gliding through warm butter. Specially designed snow stakes from SMC are better at gripping snow. Deadman anchors made by REI and Campmor are even more effective. Attach the tent's guyline to the deadman, use your shovel to bury the deadman, and then stomp or pack the snow on top of it for a sturdy anchor.
Tip: Keep a close eye out for the tops of trees in the area where you want to place your tent; large air pockets under a thin layer of snow can make really unfortunate traps after you're settled into your tent and your sleeping bag.
Sleeping Bag and Pad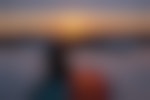 Snow Camp on Mt. Roothaan | Photo: Nick Lake
Snow camping doesn't require anything special from your sleeping bag beyond being warm enough. Leave behind that ultralight, 35-degree bag you use in the summer, though, and start your winter camping with a toasty 0-degree bag. The Marmot Trestles 0 is a great bag that is relatively inexpensive, and at 5 lbs. 5 oz., it won't break the bank or your back. If you don't usually carry a sleeping pad, you'll want to have one for snow camping. Without it, your sleeping bag and thus your body will continuously lose heat to the snow underneath you, making it more difficult for you to stay warm. For both comfort and insulation from the snow, Therm-a-Rest makes a wide range of pads/mattresses for both extended backcountry trips and frontcountry camping.
Tip: Speaking of staying warm, if you are cold in your sleeping bag, wear more clothes, not fewer. It's an old wives' tale, or possibly a lousy pick-up tactic, that you should wear fewer clothes while in your sleeping bag to stay warmer.
Cooking and "Making" Water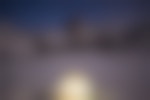 Winter Backpack to Lake Blanche | Photo: Lindsay Daniels
It's likely that most, if not all, of your water in the backcountry will come from using your stove to melt snow. Melting snow takes a fair amount of time and uses a fair amount of fuel, so be sure to plan to have plenty of both. Liquid fuel stoves like the MSR WhisperLite work great in winter. Canister stoves (gas stoves) can be problematic in cold temperatures because of the gases' condensation points. Fuel blends of isobutane and propane, like MSR IsoPro, JetPower, or Snow Peak work well as long as the temperature isn't too low.
Tip: If you are using a canister stove, keep the canister in your jacket close to your body for an hour or so before using it; the warmer temperature will keep more of the fuel in the gas phase to ensure that your stove can function. Instead of setting the canister on the snow, set it on your sleeping pad, or put it in a foam drink koozie with a hand warmer.
Do you still need to filter, chemically treat, or boil water that is melted snow? To be on the safe side, yes. Filter it, treat it with iodine tablets, or boil it for the same amount of time you normally would. When the nighttime temperature is well below freezing, remember to store your bottles of water in your sleeping bag; otherwise, you'll have blocks of ice in the morning.
Whether cooking or melting snow, always be certain to use your stove with enough ventilation. Colder temperatures, especially with relatively few daylight hours, may tempt you to use your stove inside your tent, but doing so can be a fatal mistake. The carbon monoxide produced by fuel combustion has no smell, no color, and no taste, and if too much builds up in a poorly ventilated area, like the inside of your 4-season tent, you will not know it until you are dead.
Tip: If you're too cold to sit outside to cook or melt snow, wrap up in your sleeping bag and sit in the tent's doorway with the stove just outside but within reach.
The Importance of Staying Warm
Nordic Ski and Snowshoe to Glacier Point | Photo: Greg Owens
Frostbite and hypothermia can do more than simply ruining an otherwise good trip. Frostbite can cause the loss of an appendage and hypothermia can cause the loss of a life. While frostbite can occur only at temperatures below freezing, hypothermia, when the body's core temperature gets too low, can happen even in summer (think slot canyon with chest-deep water), but you should be extra prepared in the winter. For detailed information on symptom recognition and treatment, read through the Outdoor Action Guide to Hypothermia and Cold Weather Injuries before heading into the backcountry.
Winter camping is undoubtedly more work because of the bulkier and heavier gear you have to carry, whether in your backpack or on a sled, but the crisp air, sparkling snow, and far greater chance of solitude more than make up for the extra weight. Happy adventuring!
Cover photo: Greg Owens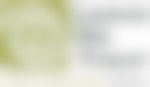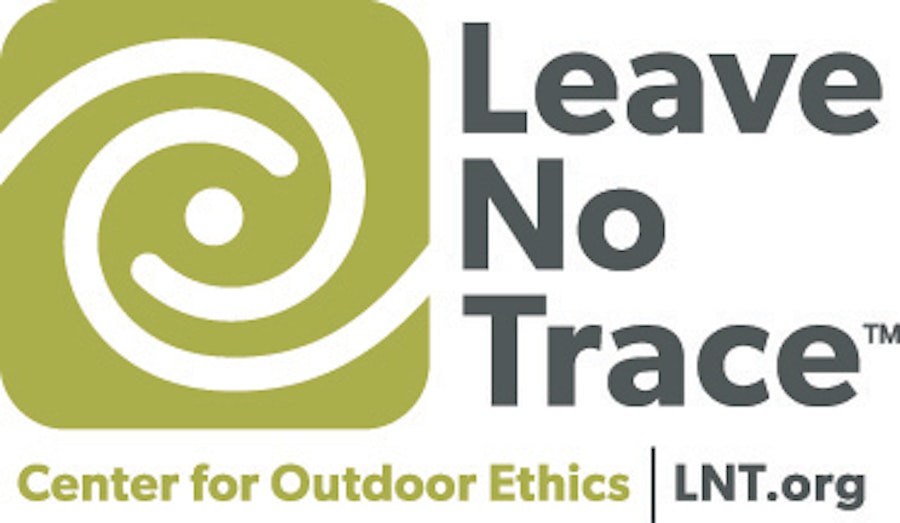 Please respect the places you find on The Outbound.
Always practice Leave No Trace ethics on your adventures. Be aware of local regulations and don't damage these amazing places for the sake of a photograph. Learn More
Get the gear you need for your winter camping adventures: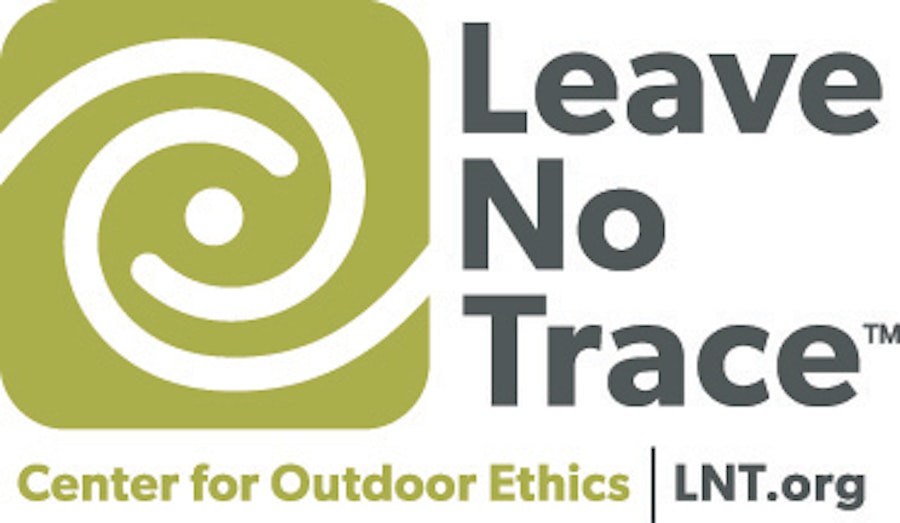 Please respect the places you find on The Outbound.
Always practice Leave No Trace ethics on your adventures. Be aware of local regulations and don't damage these amazing places for the sake of a photograph. Learn More
Published: November 24, 2014
Please respect the places you find on The Outbound Collective.
Always practice Leave No Trace ethics on your adventures. Be aware of local regulations and don't damage these amazing places for the sake of a photograph. Learn More
Do you love the outdoors?
Yep, us too. That's why we send you the best local adventures, stories, and expert advice, right to your inbox.