Regarding COVID-19: Please recreate responsibly and practice social distancing. Closures and travel restrictions are changing rapidly, always check and respect local regulations.
How To Save Up To Travel The World
Have you always dreamed of leaving behind your 9 - 5 and setting off in search of endless adventure? We've put together some tips to help you make this dream a reality.
One of the first questions that we get when we tell people about our travel plans is, of course: "but how can you possibly afford that?!" While, in some ways, we did get lucky – we poured our hearts, souls and minds into our business, which, as a result, became successful – ultimately, our ability to follow our dreams came about through nothing more than hard work, clear goals, and the determination to do so.
Most people who dream of leaving their routine-filled lives behind and traveling the globe don't realize just how easy it can be to do so, and just how far their hard-earned dollars can stretch. After learning many of these tips the hard way, we thought it best to put together a little 'how-to' guide so you can avoid making the same mistakes we did. So here are a few pearls of wisdom that we have to share with anyone who has travel on the brain: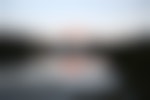 1. Set financial goals.
Work out how much money you'll need to save up for your dream trip, and give yourself reasonable timeframes to do it. Always over-budget – often certain costs and expenses will be overlooked in initial planning, and a bit of extra cash never hurts. A good rule of thumb is that you'll need between $2500 and $5000 per month of travel, as well as your flight costs. The variation here is obviously contingent on where and when you want to travel, and how you plan to budget while traveling. Do some research on accommodation, food costs, and any sights or activities that interest you in your chosen city, and estimate the cost of a typical day. Write these goals down, and stick to them.
2. Enable saving and limit spending.
While it can seem difficult, saving money can be easy if you make it into a habit. Most banks have useful tools to help you save – take a trip to your local branch and speak to them about long-term savings accounts with deposit requirements and withdrawal limits, or term deposit options.Set up automatic transfers into your savings account directly after payday, and once money goes in, only take it out for travel purchases. Credit cards are often bad news in the savings process – either cancel it, or keep it out of your wallet, in a safe place, and use it strictly for purchasing flights, accommodation, or other large travel expenses.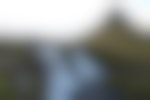 3. Make necessary lifestyle changes.
While, in theory, this may sound easy, it is definitely the most challenging aspect of saving money. Many people don't keep close tabs on their day-to-day expenditure, and this is the main cause of the 'I'm-too-poor-to-travel' delusion. Sit down and consider where your money is currently being spent. Rent, food, social events, and shopping are the biggest silent financial drains for most people. Work out how you can minimize each of these costs. Rent is the trickiest factor to change, but consider whether you can temporarily move to a smaller, cheaper place, or whether there's room for you to suck up your pride and move back in with your parents. Try and prepare all of your own meals at home – not only is this cheaper, but also much healthier. Spend Sunday afternoons preparing meals that can be put away and reheated for dinners during the week, or taken to work for lunches. Limit your social calendar – there's no need to become a recluse, but try and cut back, especially on big nights out, and expensive dinners. Coffee dates, picnics in the park, and camping or hiking trips are good replacements for this, and far cheaper options. Cutting back on alcohol consumption can be a huge help with dollar-savin', so consider taking a month off booze, or at least limiting it to a once-a-week thing. Quit shopping of all varieties – steer clear of shopping centers, malls, and online browsing. When tempted to buy new clothes/gadgets/toys, consider whether you'd be happier if that money went towards a meal or activity in your dream destination. If you absolutely feel the urge to spend some cash on a new toy, find something necessary for your trip – a new camera, or some hiking boots. Never buy items that you won't be able take along with you – chances are, you won't even like the new pair of shoes you're tempted to buy when you return from your trip. Keep track of your weekly expenses, but rather than feeling guilty of unnecessary or pointless spending, use it as a reason to limit yourself in the future. Saving is process, not an instant event – keep your mind on your goals, and you'll see results soon enough.
4. Consider alternate sources of income.
If it seems like your day-to-day income will struggle to cover the budget you've set for travel, consider whether you can spend your free time earning some extra cash on the side. There are endless opportunities for doing this today, many of which don't involve taking up a second job and barely sleeping! If you have a car, consider driving for Uber or Lyft in your spare time. A spare room in your apartment? List it on Airbnb and reap the rewards. One of our favourite ways to earn some dollars on the side is through freelancer.com. Here, you can bid for online jobs based on your particular skill set, which can be completed in your own time, from the comfort of your own home. If you have skills in editing, designing, coding, research or copywriting, you can put these to work here for some sideline cash. If you have clothes/books/gadgets sitting around that you no longer need, sell them through eBay or Etsy, or find a local market or hold a garage sale and sell them for cheap. Even if your profits seem small, they all add up in the long run.
5. Plan and purchase in advance.
When it comes to paying for flights, accommodation and other big travel expenses, there's a fine balance to be struck between too early and too late. After waaaay too many poorly judged purchases (hello, buying flights the day before prices halved) we have found that paying off big travel expenses incrementally is not only ideal for your bank account, but also for your travel planning. Timing is everything here – watch price fluctuations on Skyscanner, TripAdvisor, and foreign exchange rates for at least a month, before buying when they hit a low point, and set price alerts using the tools that each of these sites offer. Flash sales or member specials can be useful, but are often deceptive – don't fall for a 'special' until you've checked the terms, and compared the prices to other options. As a general rule, try and purchase international flights at least four months in advance, as prices only tend to rise from this point onward. Always make a careful decision about accommodation options – if you look hard enough, almost anywhere will have something to suit both your budget and your tastes. If the cheap hotel/motel options in a particular destination look unsuitable, consider Airbnb or hostels. Try and choose one particular accommodation booking site and stick to it, as many have great rewards programs in place for frequent customers (we love hotels.com for this reason). Buy a travel money card, and when the relevant exchange rate is in your favour, convert as much money as you can at the time and leave it on the card. Never leave all these purchases until the end – not only are you less likely to get an ideal price, but you're also less likely to keep enough money sitting around for that long. Buying certain things in advance is an incentive to keep saving and meet your financial goals.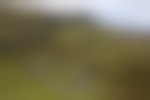 While we're not promising any miracles, we do promise that these few changes will greatly improve your saving skills and bring you that much closer to your wildest travel dreams.
We want to acknowledge and thank the past, present, and future generations of all Native Nations and Indigenous Peoples whose ancestral lands we travel, explore, and play on. Always practice Leave No Trace ethics on your adventures and follow local regulations. Please explore responsibly!
Go Pro.
We're committed to building a better, more inclusive home for the modern outdoors. Go PRO to support our mission and get benefits like gear deals, no ads, and more!
Join the community
Learn More
Do you love the outdoors?
Yep, us too. That's why we send you the best local adventures, stories, and expert advice, right to your inbox.