Regarding COVID-19: Please recreate responsibly and practice social distancing. Closures and travel restrictions are changing rapidly, always check and respect local regulations.
How to Be a Financially Responsible Traveler
It's pretty much any traveler's worst nightmare - carefully budgeting for a six-month long trip and then finding yourself completely broke within the first few weeks. Here's a few tips on how to make the most of your hard-earned cash while traveling overseas.
We wrote a story a little while ago that laid out our top tips for saving up enough money to make your round-the-world trip dreams a reality. However, while the 'before' saving process is undeniably critical, how you manage your hard-earned cash once you embark on your travels is arguably just as important to consider. Blowing through your six-month travel budget in a few short weeks of excessive partying and expensive meals out is obviously not ideal, but it definitely happens – and usually results in long, tearful phone calls to grudgingly obliging parents, and post-travel debts that take months to pay off. But have no fear – we're here to offer our best tips on how you can best manage funds while overseas, and prevent the dreaded 'I need more money' phone call entirely.
1. Prepay, all the way
One of the biggest favors that you can do yourself (and your bank account) while traveling is to book as many things as you can in advance. Not only is almost everything, including accommodation, transport, and even some activities, cheaper when booked ahead of time, you also give yourself the chance to shop around for the best deals and biggest savings. This means that you never leave yourself in the desperate state of choosing between paying obscene amounts of money for last minute accommodation or sleeping on the street. As we mentioned in our last story, you can also get great deals by opting to book regularly through a large, well-established travel website, such as hotels.com. Experience has definitely taught us that planning (and booking) ahead not only saves money immediately, but also ensures that we fit in everything we want to do, and never end up wasting time or money trying to make plans along the way. In addition to this, booking as many things as you can ahead of time makes managing a budget easier – the fewer expenses and hidden costs that you have to factor in and account for in your daily spending, the more manageable your travel finances become.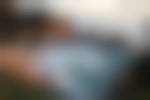 2. Pick your holiday priorities, and stick to them
Everyone has a favorite aspect of travel, or a particular focus for any given trip. Before you leave, identify what these are, and work out how you can prioritize these activities or experiences, and cut down on costs in other areas. Maybe you're desperate to eat your way around Europe's best restaurants, so you can make some sacrifices in terms of accommodation, and choose budget options. Maybe you've been dying to go on a safari through an African game reserve, so you can skimp on meals and choose some cheaper options for transport. For us, getting in as many sights and experiences in every place we visit always takes priority, so we tend to choose budget options for accommodation and food. As such, we rarely eat out when traveling – instead, we choose accommodation options with cooking facilities and make all of our own meals. We even typically take a packed lunch and snacks with us when sightseeing or traveling around during the day, so we can stay out for as long as possible without having to spend money on food or waste time waiting in a restaurant. When you start planning your trip, work out what part of your trip are most important to you, or will make you happiest. It will soon become apparent what aspects of travel you can skimp on, and this will help you to save money.
3. Do your research
One of the best things about travel is that every trip is an entirely unique experience for each traveler. No two people will have the same views of conceptions of any given trip, so while the advice that others have to offer you about a particular destination is definitely valuable, never rely exclusively on anyone else's feedback. Instead, read around and make informed personal choices about how you want to experience the country you're visiting, and how you want to spend your hard-earned money while traveling. Look at pictures, read books and travel guides, and seek out relevant blogs, so that you can work out whether the places, activities and sights you're choosing for your trip are really things that will enrich your travel experience, or whether you're just planning to do them in order to tick off an unspoken 'list' of must-sees in a particular country. It sounds obvious, but you really are the only person who knows what your own 'must-sees' actually are – trust your gut, and when in doubt, always trust a reputable travel guide over the word of a stranger who you happen to cross paths with while you're staying at a dodgy backpackers'.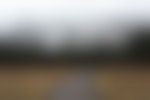 4. Limit your nights out (or choose them wisely)
The biggest trap that many young travelers fall into is feeling the need to party on a daily basis while they're in a foreign country. Not only does going out every single night while traveling drain your bank account faster than pretty much anything else, it also means that you waste your days feeling lousy with a hangover, and miss out on the full extent of the experiences that your trip has to offer. Ultimately, partying (and drinking) is a very similar experience pretty much everywhere – if all you're after is a month-long bender, why spend money on flights and accommodation to do something that you could just as easily do at home? That being said, if partying really is a critical and indispensable aspect of your travels, limit your nights out, and make sure that they are followed by days where you don't have much planned – ideally, a day with a long bus/train/plane trip where you can sleep off your hangover without wasting a day of your trip. Not only will you feel better throughout your trip, you won't have to worry about wasting away your travels sleeping off the effects of one too many beers.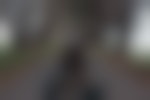 5. Be thrifty
Many people are of the view that being on holiday is a justification for spending lavishly in every aspect of your trip, including luxurious accommodation, endless shopping, and expensive meals out. Sure, if your travel plans consist of nothing more than returning home broke after a two-week trip to Bali, you can adopt this attitude, but it definitely doesn't apply to longer adventures. Ultimately, how you spend every dollar that you have saved up for your travels dictates how long you can sustain your trip, and how many new places and experiences you can see and have. Never cease hunting for bargains – just because you're on holiday, it doesn't mean that your money is worth less, and each and every cent should be viewed as full of value and opportunity. If you're staying in one place for an extended period of time, make the most of membership and savings clubs – join the rewards program of a local supermarket and buy a gas card. Search for sales, buy in bulk, and choose your activities and outings wisely. If you're in a country that offers tax rebates for non-citizens, collect your receipts and file them away. Just remember – every dollar that you save on food/clothes/accommodation = a dollar that can go towards a plane ticket, or the entry fee for a famous attraction/beautiful national park/incredible experience in your next destination.
We want to acknowledge and thank the past, present, and future generations of all Native Nations and Indigenous Peoples whose ancestral lands we travel, explore, and play on. Always practice Leave No Trace ethics on your adventures and follow local regulations. Please explore responsibly!
Go Pro.
We're committed to building a better, more inclusive home for the modern outdoors. Go PRO to support our mission and get benefits like gear deals, no ads, and more!
Join the community
Learn More
Do you love the outdoors?
Yep, us too. That's why we send you the best local adventures, stories, and expert advice, right to your inbox.