An Introduction to Hiking in the Swiss Alps
Welcome to the Swiss alps! Famed for their fondue, snow sports, and sheep. Currently gracing your Instagram feed with extraordinary views of natural splendor. This is a wonderland that is absolutely beyond your wildest dreams. Nowhere is a bad place to look and everywhere is where you want to be.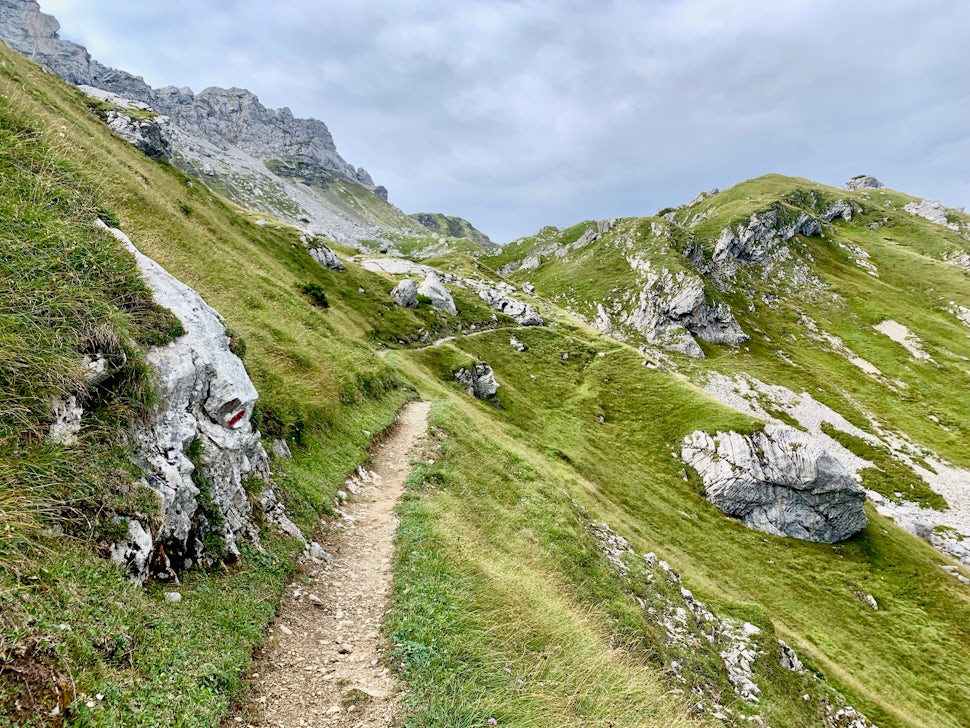 Whether you're here for the pictures or in pursuit of the most exceptional hiking locations, you'll find both in the Swiss alps. Understandably, it can be daunting traveling to a place where you don't speak the language and you're unsure just what to expect on the trails. Now don't get me wrong, I love surprises as much as the next gal. But if you're traveling to Switzerland for a hiking holiday, it's immensely helpful to have the run-down before you get there. I'm a US expat currently living in Switzerland and enjoying the hiking in my spare time. This guide is just a brief overview of what the trails are like and the types of hiking available to you as well as what to expect when you're staying overnight in the mountains. I tend to hike alone so if you're planning on 'sploring solo, you're in luck, this is a great place to enjoy the solitude!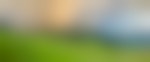 Places to Stay
Almost every mountain range will have a place for you to stay. However, the Swiss Alps is not a place where you can easily comb Airbnb for a nice room in a stranger's house. This is where you stay in a Hütte (Hut), berghaus / berghotel (mountain houses), lodges, etc. Sometimes they're supported by the Swiss Alpine Club (SAC). Sometimes they're a family's home that they've turned into an accommodation for travelers like yourself. You'll have to do some research for where you're going as to what kind of place will be available for your to stay in. Either way, every mountain has lodging nearby for the right price. Just make sure you call ahead and reserve your bed before you get there.
The Swiss Alpine Club Hüttes can be at the summit or along the trail of some of your hikes and they can be extraordinary places to stay the night. They'll offer food and showers etc. But you're likely to pay quite a bit more than if you were to stay at a berghaus lower in elevation. On the bright side, all the prices are online so you won't be at a loss for planning tools.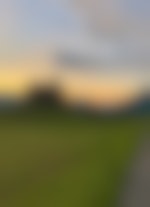 Inside the Lodges
Wherever you chose to stay, they almost all have the same amenities, but the prices will vary. Additionally, look into whether they include dinner, breakfast, or both. They'll often offer food for hikers throughout the whole day, but when you're spending the night there it can be included in the price of your stay. The food is generally swiss fare. So for breakfast expect muesli (cold oatmeal with fruit), bread, cheese, some spreads, coffee/ tea. For lunch and dinner it can vary but it's usually hearty, stew-like, and delicious. I haven't seen too much catering to vegan diets but they often take care of vegetarian preferences.
They offer both private and dorm rooms. But don't be surprised if you pick a dorm room and it's not what you expected. Sometimes it's just regular bunk beds, the kind of thing budget travelers are used to. But sometimes… the beds in the dorm rooms resemble a long human shelf? Best way to explain it is to look at the picture.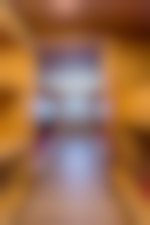 They're bunkbeds that extend wall to wall and are also all attached, it's a little bizarre if you've never seen it before. You may not know who your neighbor is but you'll be sleeping cozy with them in this kind of setting. People are respectful, they don't budge into your space. But it is definitely a surprise when you're not expecting to sleep THAT close to a stranger. Additional thing to note, Europe is very open-minded when it comes to nudity and personal space in general. You may walk into the dorms at night and be faced with a full-mooning.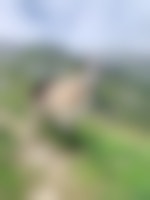 Hiking Itself
What you're here for! The extraordinary views that this incredible region has to offer. While there are so many choices for mountains to explore, don't be inundated by how many options you have. There's honestly no bad choice here. No wooded summits or subpar outlooks. If you come from the northeast of the USA like myself, you may be used to hikes where it's clearly defined that you're going to do just this one mountain. In the Alps, many of the major hikes can be out and back/loop (like we're used to) or extended as a one way through-hikes where you'll find yourself on the other side of a range in a similarly darling town with a different name, but the transportation is just as good.
Typically, you'll have a cable car that takes you up the first heavy bit of elevation gain. But don't worry, this isn't a cop out, the hikes to follow will be plenty hard enough. The cable cars run often and usually stop around 5:00 – 6:30pm (times will vary depending on the destination so make sure you check) They also, keeping with Swiss tradition, cost a good bit of money (20$ one way / 30$ for a round trip.) You'll see options for half fare card, child, GA tickets that are significantly reduced. The discount cards by SBB (the Swiss transit system) are hard to comb through and deserve their own post entirely. If you're vacationing here, it's likely you won't have those cards so don't worry too much about it.
Do not underestimate the height of your mountain. You may have taken a cable car up, but that doesn't mean your body adjusted to the altitude. You may find your breathing more labored and your steps a little heavier. Don't be dismayed! Just be prepared for that to hit you if you're not used to it.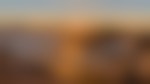 When starting out, be respectful and understanding. You're hiking among people's homes for the beginning of a lot of trails. If you're getting an early start, be quiet! Always always always stand by the leave no trace policy. Pack in pack out. All those good things.
The paths themselves are super clearly marked. Seriously, don't worry about getting lost. I would say bring a map because safety and reassurance. But if you plan your route well enough ahead of time you won't have a problem here. The trails are VERY clear and open. They are marked with colored paint that is upkept and signage at all the intersections. Additionally, the trails are usually flat dirt or scree slopes. You're not likely to be scrambling or hiking steps until you get to the super high elevations. Bring your knee brace for going down because there is absolutely no relief. It's rough coming back, not just because you're leaving the beautiful views.
Switzerland is a very safe country to travel to. The crime rates are low and it's hard to be sketched out in really any of the cities and towns. I hike and camp alone and I've not once felt uncomfortable. Like the hiking community in the rest of the world, the other people on the trails are kind and if you need help (and they can understand you) they're likely to have your back.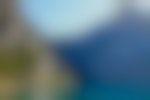 Things to Bring
Always bring enough water. At the bottom of the trails you may see a basin with water flowing out of a spigot. You CAN drink this!! It's clean water and available to enjoy. It's also usually super cold even in the summer - super refreshing. These oases dwindle as you get into higher elevations and the shade disappears as well. It will get very hot when the sun is out and the summit huts will charge you for water. No surprise here, it doesn't come cheap.
Layers!! You're going to be hot. You're going to be cold. You'll likely be every temperature in between. Bring enough to be comfortable - whether the wind hits you heavy on the summit or you're in the valley where the heat likes to sit.
Lodges/huts will ask you to bring a sleeping bag liner. They've never actually checked to see if I had mine. But I would say for cleanliness sake, bring a lightweight one if you have it.
Snacks and food. There are mountain huts are restaurants along the way, some offering refreshments. But if you have the ability to bring your own food, it's a welcomed break when you need an energy boost.
Your camera :)
A suitable hiking backpack, one that won't hurt you during long distances.
Sunscreen/hat - Don't overlook this!! The shade coverage is pretty much nonexistent the second you're out of the lower elevation towns. This is one of the last things I think to bring on my hikes at home but seriously, you're really going to regret not having them here. Don't forget!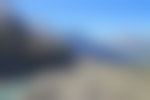 Cost
Swiss cities are completely different than the countryside and it's worth it to note that. They're safe, clean, and fun to walk around for a day but you're mostly on your own. There's not much in the way of tourism to be honest. Switzerland is notorious for being one of the most expensive places to live and they make damn sure to live up to their reputation. You'll find everything from food, lodging, and activities costing significantly more than prices at home (a very basic burger will burn a 23$ hole in your pocket.) This is due to their tax on products not acquired from Switzerland. Since it's landlocked, nearly everything is imported. Additionally, their unofficial minimum wage is also running at about 22$/hour. Just something to keep in mind.
Now, if you're traveling to Switzerland to hike, you are still not likely to be doing it on the cheap. That being said, it is absolutely worth the money to be there. The prices are a little more reasonable because the products are typically locally sourced. The huts/lodges are similar to that of a nice hotel (even if you're staying in a dorm). Expect to spend 80$ for the night if you want to have dinner and breakfast included. Of course, the hiking itself is free! There are no entrance fees like some of the US national parks have. But transit and tram fees will be an additional cost.
Finally,
It's hard to fully imagine the sheer vastness of the Alps. It's breathtaking and exquisite. If you love to hike it's a mecca of sorts. I would highly recommend you take a trip if you can. The same goes for the Italian, Austrian, and Bavarian alps! They each have their own unique assets and each should be explored in their own right. I hope with this you feel a little more prepared for your adventure!

We want to acknowledge and thank the past, present, and future generations of all Native Nations and Indigenous Peoples whose ancestral lands we travel, explore, and play on. Always practice Leave No Trace ethics on your adventures and follow local regulations. Please explore responsibly!
Do you love the outdoors?
Yep, us too. That's why we send you the best local adventures, stories, and expert advice, right to your inbox.