Doug's Guide to Overland Travel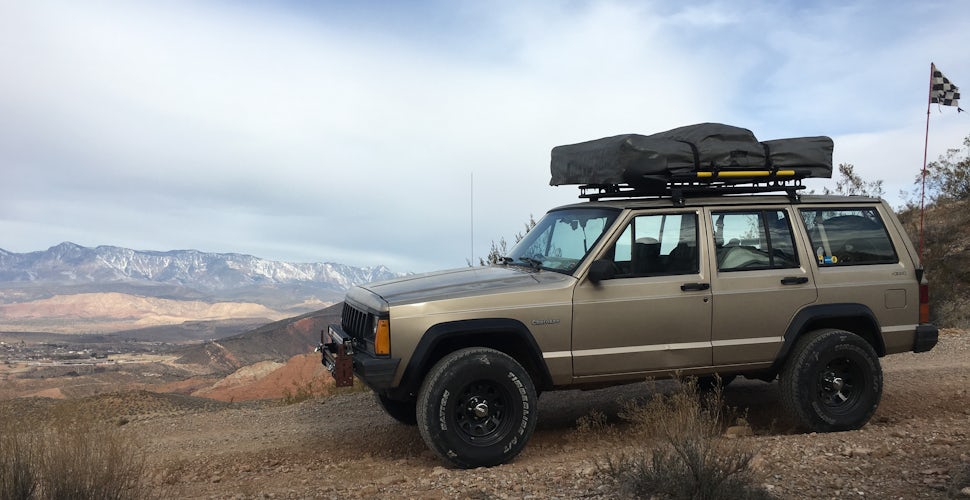 Ever wanted to overland? Do you have a vehicle that can handle a little travel by dirt? Read up on this, it'll save you time in thinking about what gear to bring!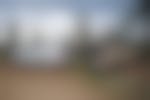 My page is here to inform and advocate my love for the outdoors. My favorite way to experience the great outdoors that we were given to explore. I love being able to travel by the seat of my Jeep Cherokee. In this gear write up I will be telling you about what I believe is the best gear for your money, including my vehicle choice along with tips for what you should look for in other vehicles.
Now I come from an off-roading background so my love came about with my family owning multiple 1940's Willys CJ-2A's. With my family loving American cars, I chose to buy a 1994 Jeep Cherokee. I love it, plain and simple. Great off-road capabilities, decent gas mileage, huge room for aftermarket modifications and you can find them at a low cost compared to other vehicles.
This doesn't mean any other vehicles wouldn't be great overland vehicles! Your Toyota 4Runner or your dad's Diesel pick up is a great overland vehicle. I want to list off a few key things you should keep an eye out for buying an overland vehicle or to see if yours will already work just fine.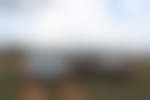 1. Reliability-
You don't want something breaking down on you when you are half way through the Mojave Trail! You want something that you can take on a road trip and come home in with only brush marks and dirt covered on it. My Jeep Cherokee has a great reliable engine that will not let you down. However Toyota's will also have a great engine as well, they happen to be the most popular overland vehicles. Check reliability over anything in an overland vehicle.
2.Clearance-
Will your mom's Prius clear fire roads? Most likely, yes you could get it through a dirt road but don't you want to be able to explore any trail or road out there? My Jeep had pretty decent clearance when I bought it at stock height and I could do a large amount of trails ranging from slightly technical dirt roads to of course any normal dirt roads. Most people are fine with passing on any gnarly and technical trail but when I view overland form of travel, I view myself being able to venture on any trail I please. So when checking out your vehicle you want to use, look under your vehicle next time you drive it se if there is anything low hanging. If there is, you may want to give it a pass, you don't want to get stuck on a trail with a cracked oil pan or something vital damaged.
3.Size-
Where are you going to store all of you gear you use to do the best adventure of your abilities? That's something you are going to want to check out. The best way to do it is check and see if you can fit enough gear and supplies for a week or so. If you can then great! Take it overland! If you can't even fit your gear you are going to have some problems trying to survive. You are going to need some space to fit all you'll need to have the most rad overland trip you can. Roof racks are always a great idea and you can get them for almost any car out there. Most of my gear goes on top of my Cherokee! I like to have the least amount surrounding me while I try to experience the world's beauty it has to offer us.
4.Modifications-
This is my least important because most just want a surreal experience outside in their vehicle. If you want to get where not many go you are going to want to modify. To find a vehicle with a huge amount of aftermarket parts I looked to the Jeep Wrangler but then noticed that it didn't seem to have much space so I found Jeep Cherokee's were just as good off-road and had way more space because of a longer wheelbase with a boxed in body style. It also had a huge array of off-road modifications because of it's off-road capabilities, they also offer plenty of great roof rack options and even a wide selection of off-road and heavy duty bumpers. It really is a vehicle with many modification opportunities available to it, although there are plenty of trucks and other SUV's out there with great modifications available to them.
Now that you know what to look out for when checking out your existing vehicle or buying a new one, I want to tell you some of the most common overland vehicles I see on the trails or out exploring.
I am going to list of a few vehicles off that I experience people using as overland vehicles:
1.Toyota FJ Series-
These are by far one of the most used and trusted overland vehicles out there. You will find that they off great space to bring along any gear you'd need. They also have a huge presence in the overland style modifications that can be done. They are also generally reliable with their engines and parts. And they also come with some pretty good clearance, I would say that they seem like all around a great overland vehicle. I approve.
2.Toyota Tacoma-
We all have heard of Toyota's being reliable vehicles, and that applies greatly with their engines. They tend to have the best engine mileage that I have seen across the popular overland rigs, this goes with the Tacoma specially. You seem them in junk yards the least because they have a very reliable engine. The modifications I have seen come out for these trucks are getting sweet so if you enjoy modifying something to overland in this may be an awesome choice. They also have some great clearance so you will be able to explore on a large amount of off-road trails so that's a great point in my books. I would say I give it a big thumbs up! I approve.
3.Toyota 4Runner-
Even though I'm a Jeep guy I can definitely see why people choose a 4Runner. They are a great vehicle all around, with a higher sitting SUV body. It has a huge presence modification world so you won't have to sway from this one if you want to experience those rad trails that not many get to experience. I love that they also come with the reliable Toyota power plant because they have proven to be long lasting out there on the trails. I think this is a great one for overland travel. I approve.
4.Jeep Cherokee XJ-
This was my choice, being able to explore on most trails out there with no modifications was a huge seller. Also having the space and comfort of an enclosed large area in the back made it a no brainer for that reason. But a hidden reason for people not largely choosing a Jeep Cherokee is because they come with a reliable engine, these engines are bullet proof. They can handle a beating, they also have great torque and power for off-roading. I would rate this my top choice even given the even opportunity for buying any overland vehicle. It has unlimited opportunities for off-road modifications to take you on any trail you wish. I would say this is a must buy for overland travel, it has awesome capabilities! I approve.
Yes there are more vehicles out there that will be fine for overland but these are the most common that I happen to see out there on my adventures. Most of your trucks and higher up SUV's will be great for getting overland trips in, I highly advise you to read up on my list of reasons for why your vehicle will work for overlanding.
Overlanding is what I advocate on all of my social media, it is the most up and coming way to be outdoors. It's a fun and welcoming activity that's great solo or with your friends or family.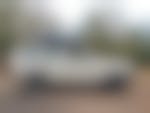 We want to acknowledge and thank the past, present, and future generations of all Native Nations and Indigenous Peoples whose ancestral lands we travel, explore, and play on. Always practice Leave No Trace ethics on your adventures and follow local regulations. Please explore responsibly!
Do you love the outdoors?
Yep, us too. That's why we send you the best local adventures, stories, and expert advice, right to your inbox.