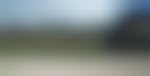 Kalalau: the Destination, the Hike, the Lifestyle
Kalalau is one of the most popular backpacking trails/destinations in the world, and for good reason.
Where else in the world can you hike 11 miles to a secluded beach, unreachable by car, with an everlasting waterfall right on the shore? This past weekend, I hiked the trail for the first time and whatever expectations I had were definitely shattered. 
The whole week leading up to this trip, I was so excited. I packed my bags Thursday night, slept early Friday night, and took the first flight out to Kauai Saturday morning. As soon as we touched down we realized it was pouring, and the forecast didn't show it letting up. Some of our group had doubts but we all figured, we're here and we have permits (which get taken quick so make reservations several months in advance) so we might as well go. We took two cars so the first group got a slight head start; we started at the trailhead around 8:30am. The trail was unexpectedly empty, probably due to the pouring rain and flash flood warning. I had done the first part of the trail before (no permit needed to hike to Hanakapi'ai Falls) but today, despite the rain and pack, felt much easier. I wish I had savored those first two miles because the rest of the trek was not such a breeze. For the first 5 miles, I hiked alone (part of the group had gone ahead and the latter half were lagging behind) and the solitude was welcomed. I had time to think and reflect on all the things I had read about the trail. I had been expecting treacherous narrow cliffs at a near impossible incline but so far, I hadn't encountered anything of the sort. This is going to be a breeze, why do people say this is one of the most dangerous/hard hikes? I got this, I thought (a few miles later I would definitely take that back). I caught up to some friends around 5.5 miles and continued on to Hanakoa Valley, marking mile 6. We took a break and had a few snacks at the pavilion right along the path.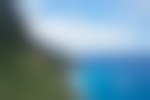 The Na Pali Coast, enviously watching boats of people heading straight to Kalalua Beach all day. 
We continued on, the rain cleared up and the sun was now relentlessly beating down. I went ahead of the group and soon found myself hiking solo again. Around mile 7 is when the fatigue hit me. After walking what felt like hours, I thought I must be at least at mile 9 only to run into mile marker 8. I kept thinking, "I can't do this...but other people have done this, so I can do this!" I had to constantly tell myself that I was already more than half way there, so turning back was not an option. I took a break at the actual mile 9 until my friends came back into view. The trek didn't feel any easier until mile 10 when the beach was in view and we all cried out in glee. Yes! We were almost there! When we finally got to the beach and picked out our camping spot, I took off my bag and just laid there in the sand. I did it and in 6.5 hours (it felt more like 10).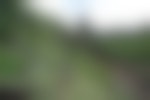 I could've laid in that sand forever, I've never felt so relieved. Even though it poured on the way in, the beach was sunny and beautiful. Some "uncles"  were already camping out in the cave we had unpacked in. They had boated in the day before so they had all the hook-ups. They fed us some good, non-freeze-dried, food and gave us ice cold beer. That night, we met a bunch of people who had hiked in the day before or had been living there for a few months and we all talked story. 
The next morning we helped the uncles swim out coolers and dry bags to their boat and said our goodbyes. We relaxed on the beach the rest of the day and met a pirate who offered to pick us up in his small boat the next morning (I had gotten sick and the others didn't think they could handle the hike back) though two of our group made the trek back. Even the boat ride back was a great experience; we got to see some caves we would've never seen hiking. We jumped off the boat near the beach and swam back to shore with our packs in trash bags.
I have seen pictures of Kalalau before and been told countless stories by others who have already made the trek, but none of that had prepared me. I didn't expect to meet so many people who are more than willing to share everything they have. This hike and beach is beautiful but to me it's the people that really make it special.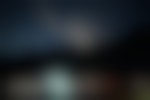 P.S. - If you're thinking about doing this hike here are some beginner tips:
Pack light, there's fresh running water throughout the hike so 2-3 liters is good as you can fill up along the way and at the beach.
If you're going in the summer, camp on the beach and leave the tent and sleeping bag at home.

A thermo blanket and sleeping pad or hammock will do.

Reserve a permit at least 4 months in advance, they fill up really fast.
Definitely bring sunscreen, a good portion of the hike is exposed to the sun plus you'll be staying on the beach.
If you're not the best hiker, look into kayaking in. 

Though the hike itself is not dangerous, it is pretty long and the sun can be draining.

Don't forget to bring a trash bag, everything you pack in you must pack out.
If you're renting a car I would use an app like Turo and get ride that doesn't look like a rental.

You'll be leaving your car at least one night and rental cars sometimes get broken into.
Please respect the places you find on The Outbound.
Always practice Leave No Trace ethics on your adventures. Be aware of local regulations and don't damage these amazing places for the sake of a photograph.