7 Reasons Why Lassen Volcanic National Park Should be on Your Bucket List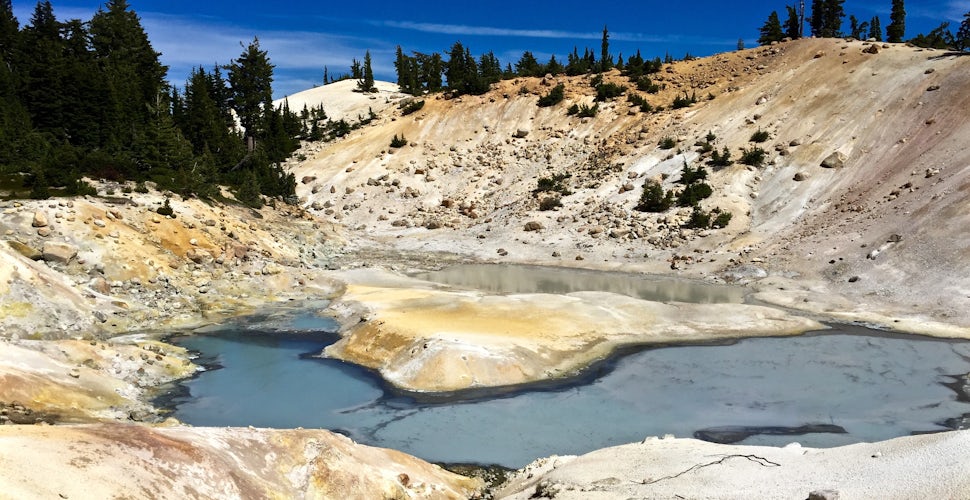 This little park has a BIG personality.
Some people grew up playing with the neighborhood children. Some kids regularly went to the park, or had local season passes to Disneyland. Some grew up surfing or climbing. And some never had the opportunity to experience the outdoors, but instead discovered the city and made it their own. My siblings and I were fortunate enough to have Lassen Volcanic National Park as our playground, and I am so thankful for all that the park offered us.
Never heard of Lassen? Located in the less-populated northeastern corner of California, and a bit overshadowed by some of the more popular parks in the state (Yosemite, Joshua Tree, Redwoods, Death Valley, etc.), Lassen and the surrounding area holds it's own with endless front and backcountry trails and features that are just waiting to be explored. I could write a whole essay on what makes Lassen so incredible, but here are seven points just to keep it concise.
1. The true wilderness experience
Lassen receives around 400,000 visitors each year. Yosemite, in comparison, hosts about 4 million. That's 10x the people, 10x the cars, 10x the human impact. Actually, I'm not really sure about the linear relationships between all those factors, but you get the point. If our intention behind traveling to national parks is to escape the crowds and experience nature, Lassen does a pretty great job as facilitating that. Don't get me wrong, Yosemite is an absolutely incredible park and there is so much to be explored there. But if you are planning on traveling during peak season, the crowds are something to consider.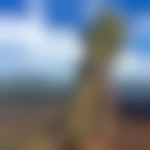 Overlooking the Painted Dunes
2. Volcanic activity!
Mt. Lassen is a member of the Ring of Fire, a series of volcanoes that surround the Pacific Ocean. Around 100 years ago, in 1915, Mt. Lassen erupted, spewing volcanic rock and ash all over the park, the surrounding area and as far as 200 miles to the east. Lassen Peak is now considered a dormant volcano since no activity has been recorded since 1921, however the land around is certainly not sleeping. The park hosts several areas where sulfur gas joyfully bubbles up from the ground and a smell akin to rotting eggs pleasantly permeates the air.
That name should be more than enough to spark some interest, right? Well, if you want to see volcanic activity in this park, this is undoubtedly the best place to go, and the history behind the name is almost as interesting as the landscape. The area is named after a guide named Kendall Bumpass after he discovered the area in 1864. But why the dark underworld reference? Unfortunately, when he was exploring, the unstable ground crumbled beneath him into a boiling mud pot and he eventually passed away due to the burns on his leg. A bit morbid, but definitely a cause for some intrigue. The hike into Bumpass Hell is only 2.6 miles round trip and the trail is well marked. When you get to the boiling pots that inspired the name, don't worry there is a well-constructed boardwalk with railings that takes you through the area safely. Learn more.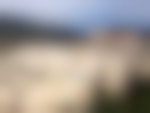 Heading down to Bumpass Hell
4. Climbing volcanoes
Not only does the park have sulfur boiling pots and extensive volcanic history, but you can actually climb the volcanoes that make this area so unique! The five mile round trip Lassen Peak hike is a beautiful trip no matter what time of day you ascend. More details on the peak hike can be found here. Cinder Cone is another notable hike. The trail takes you up to the peak of the cinder cone volcano, and if you're up for it, you can even travel down into its crater for further exploration. And while you're at it, you should check out Brokeoff Mountain as well. While it's not technically a volcano anymore, it used to be part of Mt. Tehama which was part of the Lassen Volcanic complex. Long ago, Mt. Tehama likely blew it's top, leaving a large crater surrounded by several smaller mountains, one of which being Brokeoff, the second highest peak in the park. A longer hike than Lassen Peak, with similarly rewarding views, this hike should not be overlooked! Learn more.

Views from the top of Cinder Cone
5. Braving the backcountry
One main road takes you through Lassen National Park, however it really only exposes you to one third of the park's wilderness. There are some beautiful lakes on the eastern side of the park that are often missed, but if you have a few days to spare, they will definitely be worth the extra trip. Plus, the only other people you'll likely see are the occasional Pacific Crest Trail hikers passing through. If you go into the backcountry, though, make sure you bring a bear can to store your food and other aromatics!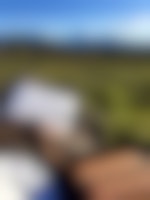 Admiring Lassen from a distance
6. It's always the most wonderful time of the year
Spring, summer, autumn, winter. Lassen is beautiful year round. While the warmer months beckon for hiking, backpacking, swimming, kayaking, etc., the winter also holds its own value. Large snowfalls transform the park into a whole other world and allow for activities like snowshoeing and cross-country skiing.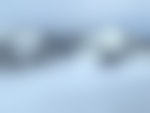 Lassen's winter wonderland
7. Looking beyond Lassen
Lassen on it's own is certainly a worthwhile trip, however the trails and mountains of Shasta County are endless! Right outside of the park is Lassen National Forest, home to Subway Cave, a 0.3 mile lava tube, and the beautiful 1000 Lakes Wilderness. Northwest of the park are the famed Mount Shasta and Shasta Lake which both offer numerous activities during any season. Each national park, state park, national forest and wilderness area posses unique features that contribute to their intrinsic value. With so many of these places to visit, it is hard to know where to start! Do yourself a favor and put Lassen Volcanic National Park high up on that list. You will not be disappointed.
We want to acknowledge and thank the past, present, and future generations of all Native Nations and Indigenous Peoples whose ancestral lands we travel, explore, and play on. Always practice Leave No Trace ethics on your adventures and follow local regulations. Please explore responsibly!
Do you love the outdoors?
Yep, us too. That's why we send you the best local adventures, stories, and expert advice, right to your inbox.