Regarding COVID-19: Please recreate responsibly and practice social distancing. Closures and travel restrictions are changing rapidly, always check and respect local regulations.
Trekking Mt. Meru: Day One
Mt. Meru: The fifth tallest mountain in Africa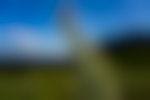 "Why is it you can never hope to describe the emotion Africa creates? You are lifted. Out of whatever pit, unbound from whatever tie, released from whatever fear. You are lifted and you see it all from above." - Francesca Marciano
When I arrived back in Africa last year, I did not give myself too much of an agenda. My primary goals were to reconnect with the people I once loved, spend time conquering work projects, improving my photography skills, outlining my book and keeping up with my blog (which I admit has been put on the back-burner recently). I had zero travel plans upon arriving and I have been so fortunate to spend a large amount of time here on the road (and in the sky). I did however, have a dream to tackle Mt. Meru, the 5th highest mountain in Africa and second tallest in Tanzania (after Kilimanjaro). This beautiful dormant stratovolcano is known as Kilimanjaro's little brother (or little sister, depending on if you believe mountains are female deities). At a height of 4,562.13 meters (14,968 ft.), this would not be the tallest mountain I have conquered (Kilimanjaro has been my tallest) but it holds a very special place in my heart. When I lived in Arusha, 10 years ago, I would see this mountain every single day appear from the clouds on my walk to and from work. I knew one day I wanted to come back and climb to the top of this mountain.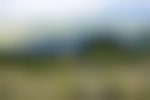 Choosing my trekking company: Diamond Glacier Adventures
I knew I had my work cut out for me when it came time to choosing which company I was going to have guide me up the mountain. I wanted a local, reputable trekking company who took care of their crew and who practiced ethical standards. Corruption in the trekking and safari industries in Africa is real and I wanted zero part of it. I spent weeks researching companies and because I planned on going solo, I knew this climb would not be cheap. I reached out to about 12 local trekking companies and asked them standard questions including tipping guidelines. One of the things that sets a good company apart from a great company is that a great company will be very upfront about how much you are expected to tip your porters, guides and cooks (read about standard tipping guidelines here). Great companies do not shy away from the importance of taking care of their mountain crew. Most of the companies I inquired with did not return my emails and a few of them came up with some pretty wild costs and inaccurate tipping guidelines which made me quite uncomfortable. I ended up getting connected with a friend of a friend who runs his own trekking company and the rest is history. Demi owns Diamond Glacier Adventures and has been working on the mountain for almost 20 years, starting off as a porter and working his way up to assistant guide, cook, head guide and finally established his own company a few years back. He employs the same crew for every trek and you can tell there is respect and chemistry among all of his employees. I chose the two-night/three day itinerary since I could not be away from work for more than a weekend and although I had all the proper gear I knew this was going to be physically challenging because I have only been on the trails once in the past 2 months (hiking in Arusha is not a routine thing). In other words, I was out of shape.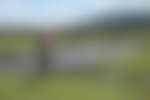 See you at 8 AM
Demi, Nicholas (cook) and Authman (porter) picked me up bright and early Saturday morning and we were off to start our adventure. For me this trek came at a very difficult time as I was knee deep in exiting out of a very abusive relationship (more about this later) and although I had many loose ends to tie up, I knew I needed to get away for a few days. Climbing a mountain is literally the best therapy. The crew could tell I was in a somber mood and Demi knew all the details so the car ride was pretty quiet as I was completely engrossed in my own thoughts. We made a couple of brief stops and within one hour we were entering Arusha National Park and on our way to Momella gate. I knew this should have been an adventure of a lifetime and I should be jumping in my seat with excitement but after the past two weeks of enduring pure hell with my ex boyfriend; I just could not muster up any of the warm fuzzy feelings a new adventure brings.
The dirt roads in the National Parks here are quite rough and rocky and can be impassible during the rains and with a low clearance vehicle. We were only a few kilometers from Momella gate when a loud banging noise was coming from the rear passenger tire. I have been broken down on the road a few times in Africa and I have zero mechanical skills or automobile knowledge so I am pretty useless when car problems arise in Africa. I usually just sit and wait patiently because what else can I do? The guys spent some time looking around the car and eventually took the wheel apart. They could not find any broken or loose parts so they put the wheel back on and we continued the drive listening to the jarring rattle as we made our way closer to the entrance gate. We all agreed it must be a small stone stuck in the wheel and within 20 minutes the noise was gone and all was good again in the world. We arrived at Momella gate where the porters packed and weighed all the gear and Nicholas prepared my lunch. I met our armed ranger who would accompany us for the first two days. (It is required that an armed ranger is present as there are herds of wild buffalo and other animals along the trail, and although I have come close to death in Africa, I have zero desire to become anyone's snack or dinner). After lunch, my guide Demi and I drank a beer before we hit the trail. We were off!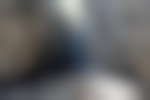 Momella Gate (1400m) to Miriakamba Hut (2500m)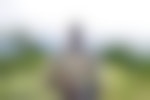 We began our trek at around 14:00 hiking along grassy plains that were littered with fresh buffalo dung. We passed flowing streams and herds of buffalo and eventually came to a roaring waterfall. The views were breathtaking and the lush green foliage and bright blue skies made for the perfect picturesque landscape. The best part was that there were NO PEOPLE. Unlike Kilimanjaro where everyone and their mom are climbing and you are constantly stepping aside to allow tourists and porters to pass, Mt. Meru was empty. We basically were sharing the mountain with the buffalo and it was glorious. The downside was that it was scorching hot and we were hiking up a pretty steep incline the entire way. Within an hour of hiking, I knew I was getting my ass kicked. One of the things I always find comical on international multi-day treks is instead of miles or kilometers per day; the guides always brief us on "hiking hours" per day. Our first day, I was told we would spend 4-5 hours hiking, which translates into me doing an insurmountable amount of math to roughly calculate the total amount of miles for the day. Even the signs say "Miriakamba Hut - 4 hours".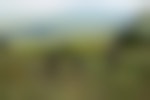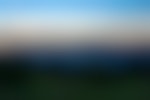 200 meters to go
After a few hours of listening to my favorite Pandora radio stations, making small talk with the guides and shooting the beautiful scenery on my camera; I was ready to be done. Unlike Kilimanjaro, the landscape on Meru does not change much, we were walking slower than I could crawl and my patience was wearing out. I did not want to be that annoying person to ask "are we there yet"?
When the armed ranger said we only has 200 meters to go I was ELATED, however after about two kilometers I started to wonder if this guy was making up distances. "This is the longest 200 meters I have ever walked", I exclaimed. Everyone looked at me as if I was crazy, but seriously this was at least five times longer than the 200 meters the ranger mentioned about an hour ago and I was super bored and getting tired. I gave up on wondering how much farther we had and popped my headphones back in my ears and started to daydream about drinking a cold beer. We finally arrived at Miriakamba Hut just before sunset where I was able to take a hot bucket bath, settle into my cabin, enjoy warm tea and get ready for dinner. I was getting excited to shoot the night sky until I realized it was a full moon. "Way to look at the calendar, Kristen".
The upside was that unlike Kilimanajaro, there are sleeping and dining huts on Mt. Meru so no tent camping required. The huts at Miriakamba were impressively nice with flush toilets and sinks with running water. I settled in the dining hall to edit my photos, read a few pages of Michelle Obama's book and snack on fresh popcorn and chai before dinner was served. If you ever have the pleasure of going on a multi-day international mountain trek, one of the best parts is the food. Mountain cooks have this magical skill of making homemade 3 course meals in a confined space, 10,000 feet above sea level and my chef, Nicholas was no different. Demi and I enjoyed our meal and I told him how I thought our armed ranger was confused about the distances (I just could not get over that 200 meters). Demi laughed at me and explained that the armed ranger meant 200 meters in elevation, not hiking distance. I rolled my eyes, laughed and said "only in Africa". I was ready for day two…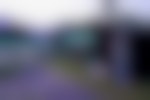 Day 1 statistics
Momella Gate to Miriakamba Hut

Elevation: 4,921 feet- 8,250 feet

Distance: 10 km

Hiking Time: 6 hours

Habitat: Rain forests

Animals spotted: Buffalo, Bushbucks, Colobus monkeys
We want to acknowledge and thank the past, present, and future generations of all Native Nations and Indigenous Peoples whose ancestral lands we travel, explore, and play on. Always practice Leave No Trace ethics on your adventures and follow local regulations. Please explore responsibly!
Go Pro.
We're committed to building a better, more inclusive home for the modern outdoors. Go PRO to support our mission and get benefits like gear deals, no ads, and more!
Join the community
Learn More
Do you love the outdoors?
Yep, us too. That's why we send you the best local adventures, stories, and expert advice, right to your inbox.