Learning How to Ski as An Adult While Living in a Ski Town
This winter, I learned to downhill ski for the first time. It was exhilarating, challenging, soul-sucking, terrifying, joyful, humbling, and challenging work.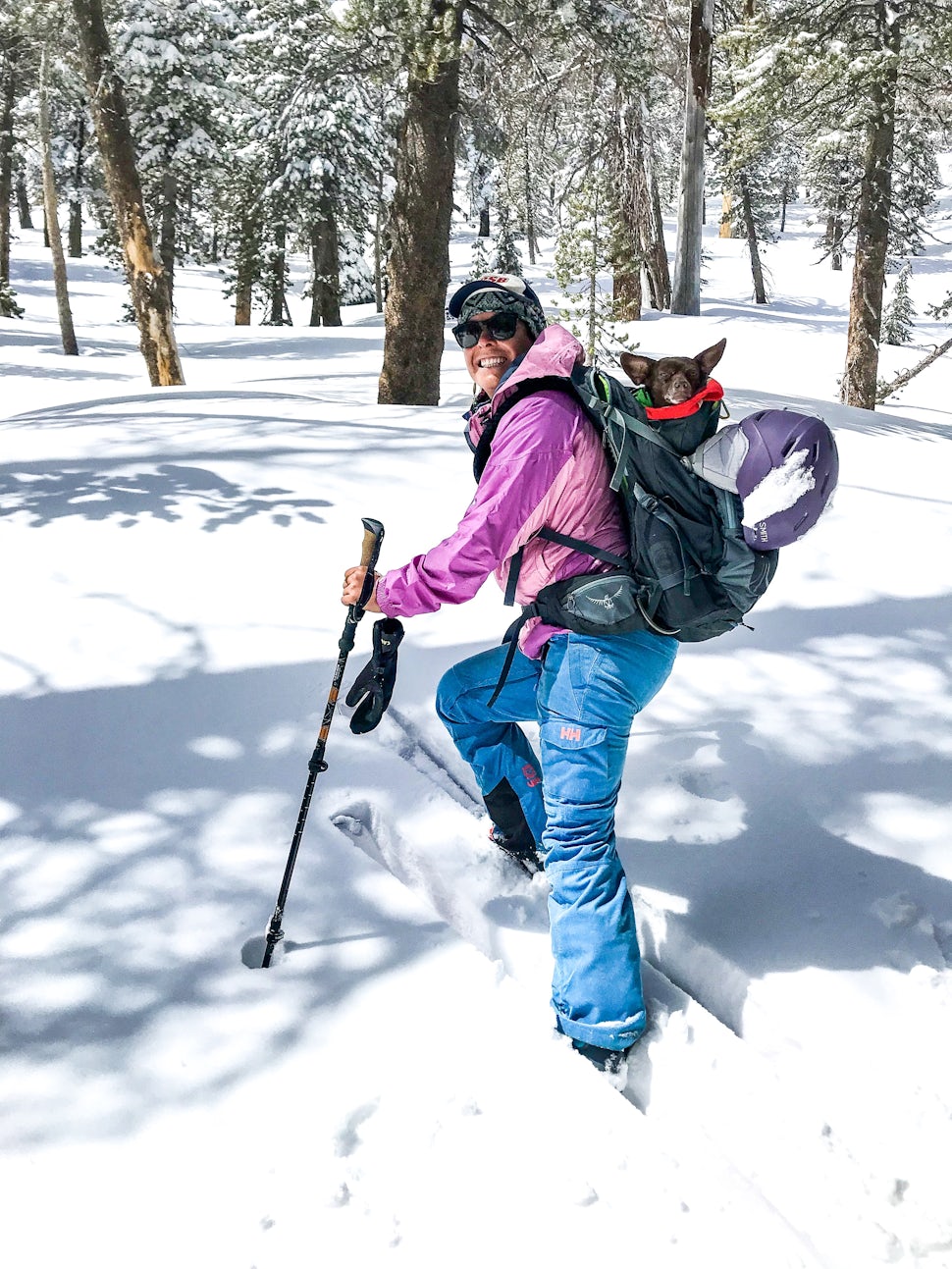 This winter, I learned to downhill ski for the first time. It was exhilarating, challenging, soul-sucking, terrifying, joyful, humbling, and challenging work. I ski for fun. I am not a competitive person by nature, nor do I surround myself with competitive people, as they make me beyond uncomfortable. My goal is never to be a better skier than you, show off, or cause others to feel inferior. I am not interested in skiing above my ability or progressing too fast, which is how injuries occur.
Honest tales from a girl tumbling down the mountain
I will ski with anyone who is kind and enjoys skiing for the sake of the art and being in the outdoors. I love being in the mountains, and I thrive on connecting with like-minded souls who are happiest in the mountains. I don't ski with competitive, aggressive people who are out there to stroke their egos. I don't ski for the ego; I don't ski for the adrenaline, but rather skiing on the mountain is simply a healthy outlet to enjoy the outdoors in the winter and clear my head. The mountains are my grounding source.
Skiing is a beautiful art if you allow it to be, but sadly it can also be a very pretentious, expensive, egotistical, competitive hobby. I want to share my experience in hopes of inspiring others to try something new and challenging. I also want to share the actual reality from an angle in the ski culture that is rarely ever discussed.
I never skied as a kid. Yes, I was fortunate to learn how to fish and camp and take my llamas on pack trips, but skiing was (and is) still very expensive and can be incredibly pretentious. Putting two kids in ski lessons, purchasing mountain passes, renting skis and gear, and paying for lodging was out of the question for my single mom. The funny thing is, my mom and her entire family grew up skiing in Vermont. My aunts and uncles and cousins ski, and they are quite good. My mom used to ski until she shattered her femur during a ski accident. I never had easy access to the mountains until now.
As I became an adult, the ski culture was still never really my thing, but after spending a couple of years living in Mammoth, a magical tiny ski town in the Eastern Sierra, I was convinced that I needed to learn how to ski. Winters are long here, and staying in shape can be challenging, so I figured alpine skiing could be another healthy outlet to add to my winter hobby collection. I winter mountaineer, and I Nordic ski, but I was craving something else. I have been cross country skiing for about six years, so I figured alpine skiing couldn't be THAT much different. WRONG, it is SO much different.
Learning how to ski literally fell into my lap. My dear friend James, a ripping skier (and snowboarder), offered to teach me how to ski and let me use his mom's skis and boots. Paying for rentals and lessons on the mountain was out of the question for me financially. It simply was not feasible. James and I spend our summers backpacking together so he was grooming me to be his backcountry ski partner. We gel exceptionally well in the backcountry. We are both physically strong and can hang in the best and worst conditions. It was a win-win situation for both of us. We each had our agendas, and we were open and transparent about them. He wants me to be his winter backcountry partner one day, and I wanted him to teach me how to ski inbounds. I purchased an IKON pass and a ski helmet, and I was IN BUSINESS.
First day as a skier on Discovery
It was a bluebird day in November. I was wearing my 10-year-old hand-me-down ski pants, 20-year-old goggles, my summer rain jacket, and 10-year-old borrowed skis. I was styling on the kiddie green runs. I was terrified of the chair lifts as I have never been on one, so I had no idea what to do, or when to do it, or what would happen if I fell off a chair lift. I had all these made-up scenarios in my head about how I would turn into a complete yard sale while getting on or off the chair lift. I had no idea how to put my skies on, how to fasten my boots, or that ski brakes are actually a thing. I clipped in before getting on the lift and started awkwardly skiing towards the line of people. James asked me, "How does it feel"? I said, "fine".
Apparently, he saw me ski to the lift and thought to himself, "she will be just fine."
And I was until I wasn't.
By the way, getting on and off the lift was totally fine. But stay tuned because a couple of months later, I flew off the chair 12 lift.
I skied 19 times on Discovery aka chair 11, until I felt that I could progress to a different green run. 19 times. Pizza and French fries for 19 times. The only problem was that Canyon Lodge and Eagle Lodge were not open yet for the season, so there were no other great beginner options. Also, the fact that there are both chair numbers and chair names at Mammoth confused me to no end. I had no other choice but to advance to chair 2 aka Stump Alley. I call this chair the "kook chair" since it is full of kooky people doing the kookiest things you will ever see. I have seen way too many ski collisions off this chair simply because people cannot behave.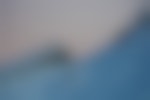 The "hill of terror" and skiing the "kook chair"
Here I am, full snow plowing and doing pizza and French fries on Chair 2 going down mambo, a super fun green/blue run but a quick and steep progression from Discovery. To this day, mambo is one of my favorite runs on the lower mountain, but sadly it still means I have to ski the "kook chair".
On my 4th day of skiing, James decided to make me sweat (and cry) as he wanted to see if I could get down "the hill of terror", as that is now what we both refer to it as.
It is basically another way to enter onto the ski run off chair 2, but it starts out as a "steep" pitch. In reality, it is not steep, but it was STEEP to me on my 4th day ever skiing. It was far above my ability and way outside my comfort zone, and in no way was I ready for this. But I think James likes to secretly torcher me. I looked down at it and lost my mind. I think I started screaming and crying immediately. There were people, including ski patrol, trying to give me pointers, and of course, this one guy skied past me super fast, nearly clipping my skies. (In present-day I would hit him with my ski pole, but back then in November, I didn't quite know that was a skill)
Seriously WHY DO PEOPLE SKI SO CLOSE TO OTHER PEOPLE? There is SO much room on the groomers, but I swear ski jackets must be magnetic because so many people just like to ride each other to the point that it is just dangerous and dumb. Please give skiers space, personal space, and space to ski.
That was it; I completely lost it. Somehow I managed to get down, but my friend, James, gave me quite the tongue-lashing as I was skiing down. I absolutely deserved a tongue lashing because I was acting like a screaming toddler and just could not cool my jets. In my defense, he should not have taken me down that route on my 4th-day skiing. I was terrified and then quickly embarrassed. That incident promptly became water under the bridge, although I still am semi-permanently scarred, and it took me nearly three months for me to ski down it again and laugh about that dreadful experience.
After a couple of weeks of skiing, I went to visit my parents for Thanksgiving and told them about my skiing trials and tribulations, and even they became puffy chested and showed off their ski egos. They laughed at me and taunted me when all I wanted was for them to be proud of me. That shocked me and hurt me. Egos, for some reason, seem to be ingrained in the ski culture, even from people with whom I am close. THAT NEEDS TO CHANGE. How do we change this?
Too much criticism will scar you
Skiing terrifies me. I am scared of hurting myself. I am afraid of someone crashing into me, and I am just legit scared. I have slowly gotten better with these fears, but I am by no means an adrenaline junkie or a fear seeker. The next few weeks of skiing were pretty uneventful. I was constantly coached and coached about keeping my shoulders forward and trying to get my skis parallel. I was critiqued to improve, but all the critiquing started to get to me, even though it was coming from a place of love. I slowly started to ski a bit more of the bottom mountain and was improving. I skied with a few friends who were kind enough to wait for me at the bottom of the hill while I slowly made my wide turns across the runs. These friends were so encouraging and helped me overcome the self-esteem issues that I had developed over the past couple of weeks.
The fall that shook me to my core
Then I had a bad fall, which changed everything for me. Although I was not physically injured, to this day, I am still emotionally and mentally reeling over it, mainly because of the circumstances.
It was a roasting Sunday afternoon in December, basically spring conditions. James told me to meet him and his wife, Akiko, at chair 4.
At this point, I spent so many hours each week studying the mountain ski area map and memorizing every lift and run on the mountain because I was dead terrified someone was going to sandbag me and watch me tumble down the mountain on a run that was way over my head. I literally knew which runs were blues vs. blue/blacks vs. blacks. So many people would try to take me on blacks and tell me they are blues, and I would say, "nope, that's a black, I have the map of the mountain photocopied in my brain". They would pull out the map on their phone and be like, "hmm you're right". That is how terrified I was, memorizing maps of the mountain at night while drinking a glass of wine.
I just purchased a beautiful pair of brand new PINK skis, bindings, and boots on sale (I was still skiing in the same antique clothes plus the rain jacket), and I made it clear that these new skis were much wider and longer, so I felt like I was learning how to ski all over again.
James told me that was impossible and it should feel the same. Well, it didn't, and now that I know more when you go into longer and a fatter ski, that means you need more strength and power to turn. It is a different feeling, and it certainly does take some time to adapt.
Both James and Akiko were confident that I should be able to ski chair 4, even though I kept telling them I need to go back on Discovery to get my bearings with these new skis. I continued to voice that I was very unsure and uncomfortable about this situation, but alas, we are up chair 4.
I exited the ski lift and somehow fell, and my left ski went flying. It was weird, but I laughed it off and clicked back into my skis. However, I couldn't turn. I had no ankle support, and I was wobbly. I also had five too many layers on and was sweating and overheating in my non-ventilated rain jacket.
This run had all these weird artificial mounds and ramps and things that I kept getting stuck on, and at one point, ski patrol saw me stuck up some snow ramp and asked if I was okay. I replied, "I don't know. I am so hosed right now".
I literally couldn't figure out what these weird snow mounds and shapes were.
Finally, James screamed at me, "are your boots in walk mode"?
My ski setup is a backcountry setup since that is my end goal, and I enjoy skiing uphill. Walk mode is used to ski uphill as it gives you more room in your boot to "walk".
Yep, I sure was. My boots were in walk mode. I quickly switched to "ski" mode, shook my head, and attempted to ski down, but I kept getting stuck on these hugely odd-shaped mounds that I later learned were artificial moguls. I got going way too fast, lost control, and before I knew it, I was telling myself I was so grateful I had a helmet on as I went tumbling down the hill. I lost count of the number of times I rolled and hit my head. My skis and poles went flying. It was a complete yard sale. As I came to a stop, I started to look around, and there was James, skiing towards me, holding my skis and poles with a huge grin on his face. I wanted to beat him hard with my ski, but I was so defeated and still trying to figure out what happened. I wondered if I had a concussion and, at this point, was grateful I didn't break my body in half and that James found my skis and poles.
He told me to get back in line so I can go again. I did, and although I didn't tumble down the second time, I was hot and sweaty and barely made it down, trying to avoid all the ramps and moguls. I was so defeated, terrified, and emotionally drained. He told me to ski it for the third time, and that's when I finally called it quits and walked back to the car with tears in my eyes. I just wanted to go home, take a cold shower and get into my bed. I allowed someone to take me down a hill that was over my ability. Although I voiced my opinion, it fell on deaf ears. I allowed someone else's ego to compromise my safety on the mountain. We sat down to have a beer, and Akiko told me that they took me to the park side of chair 4.
"Park!", "why the heck are you guys taking me to park?!"
Park is an area of the mountain that literally reminds me of a children's playground. It has ramps, tires, artificial moguls, and is full of other odd things that I will never understand. It may also have slides and a swing set. Park represents the average snowboarder who does not wear a helmet. It's weird.
To this day, I will never understand why James took a beginner skier who has been skiing for three weeks and trying out a brand new ski setup, down park.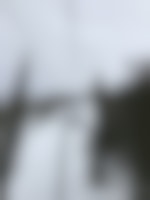 Getting back to the basics: Skiing on my own
With that said, I took a break from skiing with James for a while because I totally lost trust. I was already scared of being sandbagged but never guessed in a million years, HE would be the one that first sandbagged me. Of course, he apologized and felt terrible, but I decided to ski independently for a while. Thankfully Eagle and Canyon were now open so I could get used to the kiddie beginner green runs at those lodges. The beginner runs at Canyon got old fast, as I continued to progress and gain a bit of confidence. I quickly graduated to skiing the blue runs off of chair 15 at Eagle. I love chair 15 with all my heart. That chair is where I learned to build my confidence and my skillset. I skied chair 15, 2-3 times a week for six weeks. My dear friends would ski from Main to meet me at chair 15 to do laps with me, even though that was way below their ability or fun level. Chair 15 was and is my jam. Chair 15 is the only reason I still ski today.
"You are not a skier": The ugly side of the ski community
Throughout this process of learning how to ski, I lost who I was. I beat myself up.
I listened to people who I barely knew tell me, "I don't ski with beginners", "I would never ski with you on a powder day", "I would never ski with someone below my ability".
I was dating a guy who looked at me one night and told me, "I don't even consider you a skier".
Ladies and gentlemen in the ski culture, these egos are detrimental. They are toxic, mean, and aggressive, and there is NO room for them. These types of egos clearly show the true colors of the person. I have encountered so many toxic and horrible people in the ski community that it not only strayed me away from skiing, but it made me look at Mammoth in a whole different light. Just because someone is a good skier means just that. Basically, it means nothing. It's a hobby that someone is good at, but for these people to put down others and make them feel invisible is downright disgusting. On the flip side, I have met some incredibly talented skiers who have been patient and kind with me, and it is now my duty to pay that forward to others. The ski culture can really improve in terms of kindness.
Unfortunately, to this day, I have severe self-esteem issues when it comes time to skiing, and these issues have carried over into other parts of my life. I have never been critiqued, ridiculed, or talked down to this much since I was a resident doctor. Skiing is supposed to be fun, but it has been more heartache than anything else for me. But I keep going because I am aware that learning to ski is hard, very hard.
"Kristen, how long are you going to keep on skiing chair 15?"
Me: "forever, I am good skiing this for the rest of my life".
Chair 15 was my comfort zone. Nobody made fun of me, I felt strong, and I finally felt good about myself, so why would I want to ski anything else?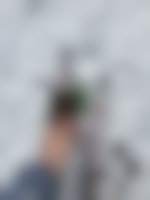 The launch off of chair 12
My comfort zone did not last long. One day, my friend skied over from Main to meet me at chair 15 and convinced me to ski the mountain with him. So we did; we skied chair 12, 10, 21, 2, and 1 and then back to Eagle. Chair 12 was by far the most "advanced" chair I have skied so far, and therefore I was pretty nervous, but I knew I was ready. After all, I have been skiing chair 15 religiously in every single condition. After a couple of beers and a long ski from Eagle to chair 12 (literally the other side of the mountain), I was utterly shocked how fast that chairlift lift swung into my back. I may or may not have yelled a couple of F-bombs as it swooped me up at full speed. I was not ready for that. My friend laughed, then apologized and said he totally forgot how fast and janky chair 12 was (oldest chair on the mountain). As the chair came into the "lift station" to offload….a split second passed, and my friend skied off the chair, but here I was, still sitting on the lift.
For some reason, I thought after my skies barely touched the ground, the chair would continue to go down, and I would have my feet planted on the ground and ski off the lift, but nope.
I had a split second to decide, either ride the lift back down or launch myself off the lift, right as the chair was about to go around the bend. I chose the latter. I launched myself forward about 10 feet off the ground and landed on my right ski. My left ski fell off, and I collapsed on my left elbow. The lift operator and the other skiers watching had their jaws dropped open to the ground. I was scared people were going to laugh, but everyone was just speechless. My friend was super worried I hurt myself, but I stood up, shook it off, and skied down perfectly. I officially conquered chair 12 and had my first fall off a chair lift.
From that day on, I continued to progress. I skied chairs 12, 13,14, 3, 10, and all of June Mountain. Chair 3 is a beast, but it's fun!
Of course, I have not gone back to chair 4 yet because I still have nightmares of rolling down the hill in park, aka the helmet-less snowboarder's playground.
June Mountain: A hidden gem
Let's talk about June Mountain, literally a dream, but I was terrified to go there because so many people were psyching me out about the first chair out of the parking lot. There is a middle bar on the chair that apparently can whack the living daylights out of you as you get on the chair. I went with James because I was too terrified to go alone and let me tell you, that chair ain't no thang.
Skiing June as a beginner is a dream. I was able to ski most of the mountain, and although the pretentious and egotistical people would tell me, "June is boring", that is false. June is fun, and if you can't have fun at June, then there must be something wrong with your mindset and view on life, so please, change your perspective.
I skied my first black diamond ever at June. I felt very proud and accomplished even though James told me, "that's not really a black because it is at June".
I swallowed my tears and kept skiing.
I looked on the map, and it damn sure was a black diamond.
James then sent me the map and colored all the black runs green…yeah yeah, I get the joke but can't you just let me have one moment of accomplishment? Again, ski culture.
I am a skier
I went on to ski more black diamonds at Mammoth, and although my skis are not quite yet parallel all the time and I still snowplow every so often, and I may look like a cross country skier according to James, and I may embarrass him by my ski technique (his words not mine), I AM A SKIER and not one person can tell me otherwise.
Especially those people who learned to ski as toddlers in between their parent's legs without any fear. Learning how to ski as a toddler cannot or should not, in any way be compared to learning how to ski as an adult. Learning how to ski as an adult is HARD. It is physically demanding and emotionally challenging. Learning how to ski while living in a ski town is HARD. You are surrounded by egos and aggression and pride and maybe even jealousy.
I hold an overflowing cup of endless gratitude for James to take me under his wing and teach me how to ski. He tells me every day that the only reason I am still able to snowplow going down black diamonds is that I am super strong, I have no fear, and I am coordinated.
Hey, I will take that as a compliment.
According to James, "I have the fastest snowplow in the West".
One day my skis will come together parallel during every turn, but I am just not there yet, and that is okay.
This winter, I learned SO much more than alpine skiing. I learned that I must grow thicker skin, ignore the bullies and toxic people, call out the toxic egos and be kind and patient to beginner skiers. I also learned that I must pass the ski torch on. I was mentored, and therefore I must mentor others looking to enter into the world of skiing.
I now can confidently ski every blue run at Mammoth, I can ski tour mellow lines in the backcountry, I can skin inbounds up the mountain (even though I get heckled by snowboarders), and I am learning to ski black diamonds. I also purchased a proper pair of ski pants and a ski jacket second-hand with pit vents (because that stuff costs an arm and a leg). I am almost styling, except for my 20-year-old scratched and janky goggles. My confidence is sort of back. I have learned to say "no", I have learned to call the shots, and I have learned that I am in charge when it comes time to my safety and comfort level.
Things I have learned this winter about skiing
Pit vents are the best things known to any human skier
If you are just learning how to ski, keep your head up, ignore the peanut gallery, and have fun. Skiing is about fun. After all, it is JUST a hobby (unless you are a professional skier).
Attention skiers, skiers below you on the mountain, have them right away. Let that sink in before you get all aggressive because you cannot figure out how to go around them. If you cannot ski around someone below you, then you are not equipped to be on that ski run.
People who ski on CAT trails super fast need to simmer down. Skiing fast on a CAT trail is the equivalent of speeding in a parking lot. Cool your jets, boys and girls, it's a CAT trail.
You may or may not have to whack people with your poles so they can keep their distance from you on the slopes.
Used ski gear can be your best friend, invest in good, used ski gear.
Go at your own pace and progress when you feel comfortable, do not let anyone tell you otherwise.
If friends won't ski with you because you are below their ability, they were never your friends in the first place.
Learn how to fall properly
You will fall off a lift, once
If you have a backcountry setup, you will most likely ski down in walk mode, and it will only take one time to learn never to do that again.
Find a ski mentor, and once you learn how to ski, pass it on as mentorship in the outdoors is becoming a dying tradition.
A note on mentorship in the outdoors
MENTORSHIP in the outdoors is sadly a dying tradition. Gone are the days where like-minded, kind, soulful people took others under their wing solely for the love of the outdoors. Instead, we judge, mock, stick out our puffy chests to show our egos, talk down to people on social media, and who knows what else. No wonder people are afraid to get into the outdoors for their first time. There are SO many barriers to learning how to alpine ski. It's expensive and pretentious. How do you start? Who is there to teach you? How do you learn which gear to buy? What if you can't afford it? The list goes on. I've been a mentor in the outdoors for as long as I can remember. Moving to Mammoth, that part of my heart was missing... I missed teaching and guiding people in the outdoors in hopes they can gain confidence and connect with Mother Nature. I've poured years into mentoring people because I genuinely believe if we have a skill, then it is our job to pass that skill down to others.
I only learned how to downhill ski because I happened to have met a fantastic ski mentor who has taught me everything I know about skiing. Recently, I had the beautiful opportunity to pass down that torch. I taught a brave young lady how to ski. From getting on and off lifts, and gently coaxing her to learn how to turn, instilling confidence and constantly reminding her that skiers above her must ski around her or else they shouldn't be on the mountain.. it was by far one of the best experiences I've had in a while. She skied down her first blue run and totally crushed it. I couldn't help but think I was in her shoes only a few short months ago, and I'm beyond humbled, grateful, and privileged to have passed down the ski torch. I passed it on. I hope that you can too!
We want to acknowledge and thank the past, present, and future generations of all Native Nations and Indigenous Peoples whose ancestral lands we travel, explore, and play on. Always practice Leave No Trace ethics on your adventures and follow local regulations. Please explore responsibly!
Do you love the outdoors?
Yep, us too. That's why we send you the best local adventures, stories, and expert advice, right to your inbox.