Regarding COVID-19: Please recreate responsibly and practice social distancing. Closures and travel restrictions are changing rapidly, always check and respect local regulations.
How to Lead a Successful Hike: An Open Letter to Hike Leaders/Ambassadors
Outdoor Leadership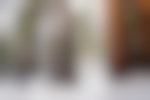 "People who are truly strong lift others up. People who are truly powerful bring others together." — Michelle Obama
At the end of last year, I decided to step down as an ambassador of GirlsWhoHike mainly because I decided to spend more time working and living abroad (and my personal views regarding the leadership and member involvement no longer aligned with the organization's views). After 2.5 years of serving as an ambassador and leading hikes, it was time to move on.  It was an incredible honor to lead countless women on their first hike; first backpacking trip and first camping trip and I have established many close friendships because of this amazing community. I was able to work with many outdoor brands, lead many fundraising events, partner with REI in their outdoor education classes, organize countless crazy fun hikes and meet so many incredible strong, empowering women along the way. I also learned many lessons about humility, responsibility, patience, and organization along the way.
I am forever grateful to GirlsWhoHike and still throw together unofficial backpacking excursions for newcomers and my friends, alike. Of course, I always look forward to my Intro to Backpacking trip every year where I get to meet tons of new ladies and show them the ropes to backpacking.
Group hikes can be dangerous…
The other week I decided to tag along on a GirlWhoHike snowshoe event super last minute with a friend. Since it was last minute, I trusted my friend to give me all the details and as I hopped into her car, I exclaimed, "I didn't even have time to map out the trail on my GPS device". I was not worried since I figured I could track my trail using my Garmin InReach and just follow it back to the trailhead. I have years and years of backcountry experience and I no longer rely on "hike leaders" or "trail ambassadors" and I actually never attend group hikes anymore (for reasons I will get into later in this post); but I was itching to get out into the snow after being away in Africa for so long.
"Worst-case scenario we can snowshoe in the backcountry with just us two"
I really didn't think much of it. But to be honest, I was excited to meet some new people. We drove up the night before (like most of the other group members) since it was a 5-6 hour drive and spent the night sleeping in my friend's Prius because it was pouring rain in Sequoia National Park. Like most National Parks we were without cell service (one of my favorite parts of being outdoors). The leader was well aware that we were camping in the park the night before without cell signal and the plan was to meet at General Sherman at 9:30 am the next morning. In the morning we arrived at the trailhead, got our snow gear together, I drank a beer and we looked at the trail map. It was crystal clear that the trails the hike leader planned out did not connect.
I figured, "well we can always do an out and back".
We waited for 30 minutes and nobody showed up, so my friend and I decided to head out on the trails and use our Garmin inReach for tracking. The plan was to turn around at 1:15pm and come back to the trailhead. It was an amazing day full of fresh powder and sketchy frozen-over stream crossings and as we were approaching our cars at the end of the day, it started to rain. We made it back in perfect time. My friend was stuck on the fact that we never met up with the group and she was concerned why the hike leader did not show up. I personally, did not care, as we still had a great day and I personally, have never been ecstatic about tagging along on group hikes. However, my friend made a fair point that if she drove up to Sequoia alone and nobody was at the trailhead, she probably would have maybe hiked for 20 minutes, turned around and drove home disappointed. She had a fair point and I began to think about this from her perspective. Personally, it would not have affected me since I go on solo backcountry trips all year around.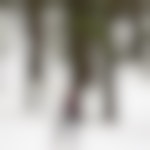 A tough but good lesson learned
We later found out that the hike leader changed the trailhead start point last minute (because the original trails via the road did not connect); the evening before, knowing there was no cell reception in the park. She did not wait to make sure everyone responded to this change of location nor diverted us from the original trailhead the morning of (it was only ½ mile up the road). I was now, annoyed.
What if a solo hiker with not much experience drove 5-6 hours up the mountain to join this group event, and waited at the wrong trailhead?
I talked about this with a few people I knew, and everyone said,
"I would have just gotten back in my car, ventured home and would have not gone on another group hike again". 
My friend and I mentioned this to the hike leader and she became extremely defensive and lacked zero empathy. I get it, when you put effort into something and someone brings up your mistakes, it is easy to become reactive and defensive (guilty as charged). However there is a reason why this individual is bringing up these concerns and I have learned to listen, take a step back and try to see things from their perspective; especially if you are just getting your feet wet. It was her third hike she ever planned for a group and I am well aware people make mistakes all the time (guilty as charged again) but it was clear she saw nothing wrong with her actions and was not open to taking advice from anyone. She changed the trailhead location because she realized the original trails she had in mind did not make sense, however she realized this at the time she arrived at the trailhead, clearly demonstrating she did not map this out beforehand. Now, this really bothered me. As a hike leader or trail ambassador, this was unacceptable in my opinion.
"And this why I do not go on other group hikes unless I personally know the hike leader", I thought to myself.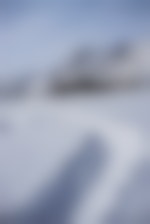 As a fellow hike leader in the community, my rule of thumb is the following:
Never change the trailhead location less than 24 hours in advance and IF you do…
Make sure each individual is your group responds back to you (and you better have a good reason aka road closures, trail closures, inclement weather etc.)
Provide as much detail as you can (even when it is overkill).
If you are venturing into the backcountry, always speak with a ranger beforehand.
Check the trail conditions, road conditions and weather conditions.
Research water sources if you are planning a backpacking trip/long day hike.
Always map out your hike days or weeks before the event.
Email your map to everyone in the group.
If hikers are staying overnight to meet you the next morning on a trail you should be aware of their specific location in case something happens.
Overnight excursions always require a pre-written email to every group member outlining the plan, the trail and any gear required.
Roll with the punches and have a backup plan because misadventures happen all the time
Responsibility does come with leadership whether you like it or not
Group hike leaders are responsible for planning the hike, mapping out the trail days beforehand, checking weather updates and trail conditions, navigating the trail and making sure everyone is prepared for the hike or adventure that is planned. Sure, we are all adults and each hiker is technically responsible for their safety, but as a leader, you set the tone. As a leader, if something goes wrong, you should take some sort of action and responsibility. As a leader, you must hold others accountable as well as learn from your own mistakes. I truly believe that as a leader in the outdoors, you should go through a leadership course, an outdoor navigation course, a wilderness first aid course, and a CPR course. Unfortunately, most hiking groups I know of do not require any of these important skills and certifications and I often wonder, is this hike leader credible and experienced enough to lead a group of strangers out into the wilderness? Sadly, I am not convinced most are.
I recently have ventured into the world of mountaineering and I am a true beginner and would never lead anyone out on a mountaineering excursion with me because I am still learning and do not have enough mountaineering courses under my belt.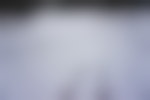 As a hiker, you must also take some responsibility
Hiking groups can be an amazing opportunity to meet others, strengthen friendships, step out of your comfort zone, connect with nature and gain experience in the outdoors but it is also your duty to be a responsible hiker and not 100% rely on the hike leader. If you are a hiker who loves joining group hikes, I encourage you to research the trail beforehand, check weather conditions, review the gear requirements and study the route. Have you ever met this individual taking you out on the trail? If so, do you trust them? If not, are you prepared to "be left behind", if something unpredictable happens? Don't be ashamed to ask questions, ask them about their experience, or ask others if they are familiar with the hike leader. Accidents and mishaps can happen even on "easy trails" in "perfect conditions"; a surprise rattlesnake, a twisted ankle, dehydration, muscle cramps, getting lost etc. (I have seen all of these occur on a group hike, and much more!)  
Educate yourself…
I encourage everyone in the hiking community to engage in outdoor education by taking classes, reading books and going on professionally lead outdoor excursions before you start leading others on hikes, or venturing out into the wilderness by yourself. I also encourage outdoor hiking groups to tighten up their ambassador guidelines by having their ambassadors take a multitude of outdoor education and skills classes. Of course, you learn these skills over experience and time but having a knowledge bank before you lead others, is just as important as time and experience (in my opinion). The following is a list of companies that offer outdoor skills and education:  
REI
Shasta Mountain Guides
Sierra Mountain Center

Adventure16

NOLS
International Alpine Guides
Irvine Ranch Conservancy
Sierra Club Leadership Training
We want to acknowledge and thank the past, present, and future generations of all Native Nations and Indigenous Peoples whose ancestral lands we travel, explore, and play on. Always practice Leave No Trace ethics on your adventures and follow local regulations. Please explore responsibly!
Do you love the outdoors?
Yep, us too. That's why we send you the best local adventures, stories, and expert advice, right to your inbox.