Don't miss out on all that Moab has to offer
Moab has everything you thought it had plus so much more! See all the classic post card sites, but also get off the beaten path and enjoy everything Moab has to offer. It is a true "Mecca" for adventure, and more is available then you realize.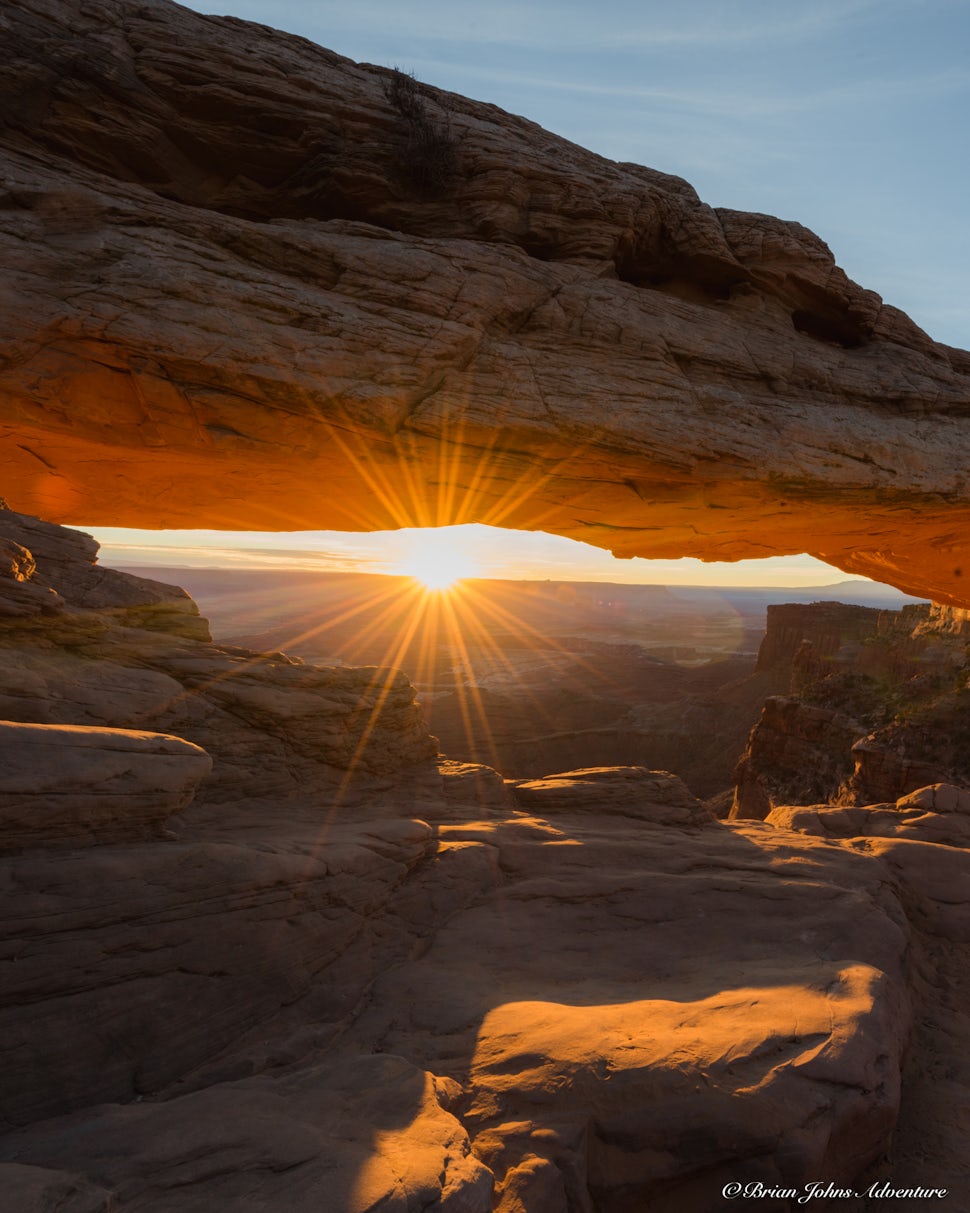 Moab is a super special place in the desert southwest for probably more reasons then you know about. Two world-renowned National Parks, Arches and Canyonlands, form the core of what most people think of when they hear Moab. These two parks are spectacular. Read on for my own advice to enjoy the best of both while escaping the crowds. In addition, the Dead Horse Point State Park is an absolutely mind blowing point of interest just outside Moab. Moab offers more then just sightseeing. Mountain biking, rock climbing, backpacking and high-line are a handful of popular activities that truly attract adventure seekers from all over the world to this little town in southern Utah. Round out your trip by driving to the nearby La Sal National forest for stunning views of a mountain range that contrasts the red rocks of Moab in a very phenomenal way. Finally, enjoy good food, meet new friends and have some beers in town any night of the week.
I will not be able to cover everything that makes Arches National Park so spectacular; that would take a volume of books. However i will talk about some of my favorite spots and how you can enjoy them away from the crowds.
Delicate arch is popular for a reason. You must see it!! I recommend going during sunrise hours as well as night time to enjoy its vast beauty in a unique way without dozens of other people in your picture. My shot of the arch below at sunrise shows a backlighting glow that was so amazing it must be seen to believed. The arch is also amazing at sunset but the crowds are too unbearable for me. Also, I recommend seeing this classic spot at night. Plan it on a clear, moonless night this spring-fall for a chance to see an array of stars similar to what I have in the below image. Its a popular spot day or night, but sharing that view with a handful of likely dedicated photographers in the middle of the night or early morning is way better then with a hundred other people. And you may just meet some cool people along the way!

Other spots in Arches that I recommend include Balanced Rock, Landscape Arch, Sand dune arch and the Window formations. Balanced Rock is just super cool. It's right on the side of the road. I don't even know if my pictures ever do it justice but I always just enjoy staring at such a giant rock balancing high above the landscape. Really makes you wonder how it got there! Ask a park ranger that! Haha I'm not the smartest geologist but was blown away by it's beauty. Landscape Arch is a super massive arch in the northern part of the park. It's not ever as crowded as Delicate but it is so cool to see such a massive and long arch ! I recommend going early morning to catch it with some neat orange glow. The sand dune arch is also located in the north and it is very unique; super away from the crowds and the hike to get to it is short but interesting. Its like going thru a canyon/ cave formation and you feel like you are on the planet Tatooine from star wars. And the Window arches will astound any visitor to the park. There are a bunch of them and they are all unique in their own way. They get crowded so I recommend going early and planning plenty of time to explore the vast area and number of arches in this region!
Alright so on to Canyonlands!
You can't go to Canyonlands without seeing a Mesa Arch sunrise! Go super early to get a good spot and expect many others to be there any time of year. It's one of the most classic spots for a sunrise in the desert southwest. I have been there 4 times and it was crowded each time. It is ok. I have accepted that it will always be crowded and you should too! Not far from Mesa Arch is the White Rim Road. This super curvy road of switchbacks winds its way down thru the canyons in island of the Sky. You can either drive it yourself if you have a 4x4 with good tires or just watch other cars drive it from the amazing overlook like in my image below. My other favorite spot that is a must see in Canyonlands is the Green River Overlook. I enjoyed it for sunrise but it can be excellent at sunset as well. The overlook shows the sheer beauty of a multi level layer of canyons leading all the way down to the Green River. It is so gnarly!

My other advice for Canyonlands National Park is to get off the beaten path. There are a number of great hikes in Island of the Sky; however, my favorite were in the lesser visited Needles Section of the park. The Needles are farther from Moab but worth the visit. These crazy rock formations jut straight out of the ground appearing almost like a needle; hence the name! It is incredible. I planned a multi-day solo backpacking trip into the Needles and enjoyed the most surreal solitude I have ever experienced out at Peekaboo Creek. I don't really recommend doing it solo. I want to promote the best safest practice, and I believe hiking with a buddy or two is the safest way to do that. Camping in the backcountry of canyonlands, especially the needles, offers the best chance to find peace and quiet around the Moab region.
Dead Horse Point State Park is another classic gem in the region. Is is located close to Canyonlands National Park so you might as well go there as well. The views are spectacular. My shot below of @luke.sky.watcher shows a landscape that is so massive you really need to see it sometime yourself! Go during the golden hour of sunrise or sunset to find the kind of light I photographed there.
The La Sal National Forest lies just outside Moab and provides ample BLM land to explore. The forested road winds up the mountain range to several thousand feet above the desert floor below. Many viewpoints are established to park and enjoy a stunning vista with the contrasted layers of red rock and pine forests not seen almost anywhere else. My favorite activities in the La Sal Range including hiking and wildlife photography. There are many trails to allow you to get off the beaten path and i have seen coyotes, mule deer, a number of species of hawks as well as Great Horned Owls. Camping is allowed, just be sure to check with the Bureau of Land Management for the most up to date rules and regulations.
Any trip to Moab is not complete without joining in on some epic adventures that aren't found in many other places in the United States. Is it truly an adventure-seeker's dream to visit Moab. Rock Climbers enjoy a plentiful paradise of red rocks to include climbs close to the city as well as the world class crack climbing and sport routes of Indian Creek located just outside Canyonlands National Park. Have you ever seen someone walk on a tight rope high above the ground and wonder how they do it?! I tried it for the first time at Taft Point Yosemite last year with the talented @JaredMarvel, and Moab is another spot for this crazy activity! It was the scariest thing i've ever tried by the way. Not for the faint of heart! And lastly, but most importantly for me, Moab is home to a world class system of trails for mountain biking. My favorite trail is the 14 mile Slick Rock Bike trail located just 5 miles outside town. You can camp right near the trail at the slick rock campground for about $15 a night. This trail is physically demanding, but there is a shorter, less difficult 2-3 mile loop for beginners. The slick rock trail always hold a special place in my heart due to the fact that my professional mountain biking late Uncle Chris took me here two years ago on an epic adventure. It is the last place I ever saw him and I plan to head back soon to remember the good times had with my Uncle. Life is short. Ride hard!!
Finally, take some time to enjoy yourself in town. The folks at the visitor center are very nice and can recommend way more then I was able to!! Plus there are a number of great restaurants and diners in town. My favorite spot to kick back a beer and a burger after a long day of exploring is the Moab Brewery. And if you stay as long as I normally do, you will need a shower! Most of the bike shops offer a shower for about $5, so just stop in and ask them! And be sure to check out their bikes too while you are there !
Really enjoy yourself when you go to Moab! Get up early, escape the crowds and most of all, take a lot of pictures! You are going to love Moab! Plan plenty of time to have the best trip! If you enjoyed this article please make sure to create an account and subscribe for weekly content, and follow my instagram @brianjohnsadventure to see the rest of my journey as I travel and share my passion to the world.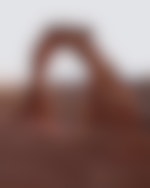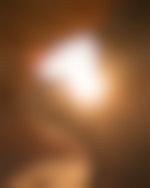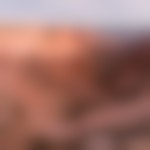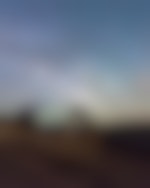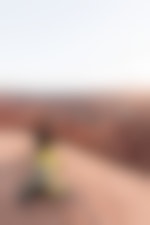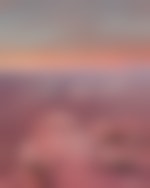 We want to acknowledge and thank the past, present, and future generations of all Native Nations and Indigenous Peoples whose ancestral lands we travel, explore, and play on. Always practice Leave No Trace ethics on your adventures and follow local regulations. Please explore responsibly!
Do you love the outdoors?
Yep, us too. That's why we send you the best local adventures, stories, and expert advice, right to your inbox.