Siphon Draw Trailhead - Search Nearby - Added by Kevin Kaminski
This will take you about 4-5 Hours and the elevation gain is 2781' to Flatiron Summit (5057 ft.) and 2977' to Superstition Peak #5024 (4861 ft) with 360 views and epic sunsets. You will see Hoodoo rock formations, a slick rock basin with possible waterfall, which provides a great workout and awesome photography.
Flatiron is one of the most popular day hikes in the Superstition Wilderness, just outside of Phoenix, AZ. The hike begins at Lost Dutchman State Park in Apache Junction. Once inside the park, drive to the last parking area and look for a sign for the Siphon Draw Trailhead. The Siphon Draw Trail is clearly marked and easy to follow for the first few miles as you begin a gradual ascent to the basin, which sits at 3,100 ft. elevation. If you're hiking Siphon Draw just after a rain, you will likely see waterfalls running through the basin, which is unique for southern Arizona hiking. The slide rock basin is a common stopping point, as the next mile to the top of the Flatiron is not maintained by the park and involves a bit of boulder scrambling, including a 12-foot vertical climb at the very top. But don't let this deter you, because the views at the top are well worth the additional 2,000 ft. elevation gain to get there! Although the end of the trail is technically unmaintained, its popularity makes it easy enough to follow. When in doubt, just look around for white markings on the rock or cairns.
Once you reach the top, you have two options: turn right to reach the popular Flatiron Summit, or take the road less traveled and continue straight up to Superstition Peak #5024. The Flatiron Summit lookout point offers amazing views of the Apache Junction Valley, and is a perfect spot to take a snack break. If you're looking for a little more of a challenge and much more solitude, opt for the trail straight up to the summit of Superstition Peak. This route is a bit tricky to follow, as you will be hiking through overgrown cacti and brush, but also provides unique views as it weaves in and out of Hoodoo rock formations. After bushwhacking your way through a bit of desert brush, you will be rewarded by incredible 360 degree views from the top of Superstition Peak, including a great view of the iconic Weavers Needle. Be sure to bring a camera, as the photography opportunities at the top are spectacular!
Whether you turn around at the rock basin, make it to the Flatiron Summit, or venture all the way to the top of Superstition Peak, you will not be disappointed by the ever changing rock formations, beautiful views, and rigorous workout! Lost Dutchman State Park offers both RV and tent camping if you're planning a weekend getaway, and Apache Junction has a few restaurants and bars within 2-5 miles of the park entrance if you want to reward yourself with a cold beer after your hike.
Tags
Photography
Hiking
Bathrooms
Dog Friendly
Easy Parking
Picnic Area
Scenic
Wildflowers
Details
6.5 Miles
2781 ft elevation gain
Out-and-Back Trail
Nearby Adventures
2.4 Miles Round Trip - 460 ft gain

Awesome!
Great hike with amazing views and beautiful rock formations, plants and flowers.
Love this hike.
This is an awesome spot. Once you get to the slick rock area, it will get more steep. Once you get past that spot be careful not to go too far to your right, it's easy to miss the real trail. The best way up is to stay low in the middle of the canyon all the way up. (Even though it will be steep.)
Only 3 miles...
Siphon Draw is a fun trail to get some exercise. It's definitely a different way to see some of the Arizona desert in the East Valley. If you have it in you hike the almost vertical mile to Flat Iron. The view of Apache Junction is...well...congrats on making it to the top at least. The trail proceeds beyond the slick rock of Siphon Draw. Follow the blue dots. Recommend avoiding during the summer months.
Free yourself in Tucson!
Calling all travelers, the free thinker and the free at heart. Discover a place where you can explore without boundaries.
Our natural landscape draws visitors outdoors where there is plenty of room to roam.
A bit off the beaten path, Tucson's unique attractions and accommodations beckon you to discover and explore and our arts and culture scene makes Tucson a place that's authentic and comfortable.
Savor the unapologetic passion for food that inspires Tucson's cuisine, or come as you are and experience our vibrant nightlife.
An oasis from the unoriginal and pretentious, Tucson is a place that you want to be. Let Tucson inspire the free spirit in you.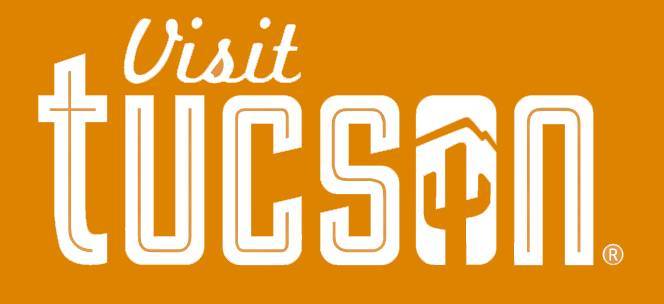 Visit Tucson