Piestewa Peak TH - Search Nearby - Added by Kevin Kaminski
Distance: 2.4 miles round trip. Elevation Gain: 1180 ft. Duration: 1.5 hours. Type of Trail: Out and back. Reasons to go: To get in a quick workout, enjoy awesome views of the city, or watch a beautiful sunset.
Piestewa Peak, formerly known as Squaw Peak and conveniently located in the heart of the Phoenix metropolitan area, is a relatively short hike that yields impressive views of the city and is a perfect spot to watch the sunset. Piestewa Peak is a popular spot for locals who do not want to drive or hike for hours to fit in a good workout, so be prepared to encounter some crowds if you visit on a weekend. The trail is well-maintained and has several benches along the way for hikers to take a breather and enjoy the views.
The trail is mostly switchbacks to the top and is very easy to follow. After hiking for approximately half a mile, the trail intersects with a circumference trail to the left; to continue to the summit, stay right at this junction. The trail will continue to switchback up the mountain, flattening out in a few spots, and becoming much steeper for the last quarter of a mile. Once reaching the summit, you will be rewarded with 360 degree views of Phoenix. This is a perfect sunset hike, if you don't mind descending the mountain at dusk. If you hike in the evening, be sure to arrive at the trailhead before sunset, when the gates to the parking lot close. Allow at least an hour to get to the top, and bring your camera for some epic Arizonan sunset shots!
Tags
Photography
Running
Hiking
Bathrooms
Easy Parking
Family Friendly
Scenic
Nearby Adventures
1.8 Miles Round Trip - 900 ft gain
3.7 Miles Round Trip - 1213 ft gain
1.2 Miles Round Trip - 300 ft gain
1.1 Miles Round Trip - 165 ft gain
Favorite Sunrise Hike
Do this one in the morning and get to the summit for sunrise. Such a quick, fun workout to start the day.
Easy Access
Definitely a nice short hike for a good view of Phoenix. Very very crowded.

Amazing views & challenging hike - lots of people!
My husband and I ventured to Piestewa Peak on a Sunday morning and had a hard time finding a parking spot, even though we arrived at 6am. So, getting there EARLY really is key for this popular hike! This hike is somewhat short but relatively difficult if you aren't in decent shape. However, there are many wide spots on the trail and a few benches along the way to stop at for rests. The views of the city are spectacular, so it's worth the sweat!
Free yourself in Tucson!
Calling all travelers, the free thinker and the free at heart. Discover a place where you can explore without boundaries.
Our natural landscape draws visitors outdoors where there is plenty of room to roam.
A bit off the beaten path, Tucson's unique attractions and accommodations beckon you to discover and explore and our arts and culture scene makes Tucson a place that's authentic and comfortable.
Savor the unapologetic passion for food that inspires Tucson's cuisine, or come as you are and experience our vibrant nightlife.
An oasis from the unoriginal and pretentious, Tucson is a place that you want to be. Let Tucson inspire the free spirit in you.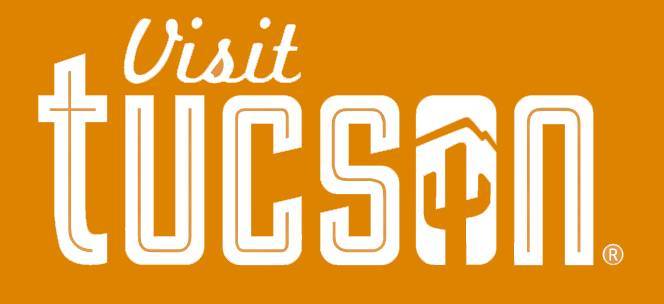 Visit Tucson