South Kaibab Trailhead - Search Nearby - Added by Glen Jarrett
Words really can't describe the scale and beauty of the Grand Canyon. The South Kaibab trail is a challenging hike that offers amazing views of the canyon along it's route!
The South Kaibab trail begins just south of Yaki Point on the Grand Canyon's South Rim. The trailhead is only accessible by shuttle bus, as no private vehicles are allowed in that area. The trail is steep, especially the beginning portion. There are several featured points along the trail: Ooh Aah Point, Cedar Ridge, and Skeleton Point. Ooh Aah Point offers a wide view over the spectacular colors of the canyon-- a great spot for a photo op! Cedar Point served as a great lunch spot on my hike. A halfway point of getting to Skeleton Point, there was quite a few people at this area of the trail stopping for a rest and using the bathrooms that are provided there. Skeleton Point is another great spot for a picture and also offers hikers their first view of the river below that has carved the canyon.
Remember how I mentioned it was a steep trail? Well do not forget that, because once you've gone down you must go back up! The climb back out of the canyon is slower going and one can find the time it takes to be double that of the way down. Drink plenty of water and stop for a break if needed on your way up.
A few other items to note: The trail is narrow, be sure to share the trail with the people or mules that are passing you! The National Park Service also urges people not to go past Skeleton Point as a day hike for safety purposes. Be sure you plan your hike and have the correct gear before attempting!
Tags
Photography
Hiking
Bathrooms
Scenic
Wildflowers
Details
6 Miles
Out-and-Back Trail
Nearby Adventures
17.3 Miles Round Trip - 4314 ft gain
3.1 Miles Round Trip - 1158 ft gain
4 Miles Round Trip - 2527 ft gain
11 Miles Round Trip - 3973 ft gain
Free yourself in Tucson!
Calling all travelers, the free thinker and the free at heart. Discover a place where you can explore without boundaries.
Our natural landscape draws visitors outdoors where there is plenty of room to roam.
A bit off the beaten path, Tucson's unique attractions and accommodations beckon you to discover and explore and our arts and culture scene makes Tucson a place that's authentic and comfortable.
Savor the unapologetic passion for food that inspires Tucson's cuisine, or come as you are and experience our vibrant nightlife.
An oasis from the unoriginal and pretentious, Tucson is a place that you want to be. Let Tucson inspire the free spirit in you.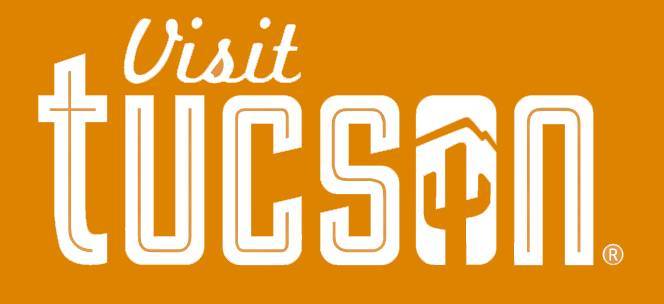 Visit Tucson