Lost Dutchman SP Entrance - Search Nearby - Added by Tiffany Lachner
This is a long drive through the Superstition Mountains and Tonto National Forest with amazing scenery and canyons you'll drive through. 
Its about a 40 minute drive to the beginning of the trail from Phoenix, and the trail itself is close to a two hour drive, if you don't plan on stopping along the way. The beginning of the trail really begins at the Superstition Mountains, you'll see a sign that says you are entering the Tonto National Forest. The first part of the trail is a straight road that goes for a little as you pass the Superstition Mountains, but then you get into the area where the road starts to wind. You'll begin to see amazing views all around you (Its a great place to get some cool GoPro videos while driving). You'll drive for about 20 minutes along a road that is constantly winding around steep cliffs, then you'll begin to see a lake ahead of you which is called Canyon Lake. Before you get to Canyon Lake, you'll get the chance to pull off into a parking lot that overlooks the entire area including the lake. The views are amazing, and its a perfect place to get some cool photos, especially at night. After you pass Canyon Lake you'll go through a small town called Tortilla Flat, its a typical western style town that has a gift shop, a restaurant, an ice cream shop, and amazing views. Once you go through Tortilla flat you'll drive for a few miles, and then you will eventually hit the end of the paved road and the rest of the way is a dirt road. While the views get better and better as you go along the road gets bumpier and more narrow. A few miles into the dirt road you'll hit the very steep and rocky areas of the drive, but its completely worth it. The views are amazing and its where you'll begin to enter the tricky part of the drive, the area looks almost like a mini Grand Canyon. After that, you'll eventually hit Apache Lake and then towards the end of the trail is Roosevelt lake where you'll also see Roosevelt Dam.
If you plan on going all the way through the Apache Trail be prepared and also make sure you have the right car for it, an SUV or a 4WD type car would do you well. Taking a vehicle that isn't able to sustain the harsh bumpy road that you hit after passing through Tortilla Flat wouldn't be a great idea. We made the mistake of taking a Dodge Challenger through and only got a few miles into the trail after hitting the dirt road, then we had to turn around. Seeing people driving their trucks and SUV's through seemed like a better idea...
If you do plan on going all the way through then plan on making it a day trip. The number of times you will want to stop along the way takes up much more time than you would think. If you don't plan on going all the way through and just want to stay on the paved road, take into account that the views are still fantastic. Even just a few miles into the trail the views are breathtaking.
Tags
Chillin
Photography
Bathrooms
Easy Parking
Lake
Picnic Area
River
Scenic
Wildlife
Nearby Adventures
2.4 Miles Round Trip - 460 ft gain
6.5 Miles Round Trip - 2781 ft gain
Nice drive
This is a cool drive to take in the evening, with a number of cool overlooks and cool photography spots.
Fun Drive!
This is a very fun drive! My husband loves to drive it and I love to photograph it. It took is about 3 hours to drive through it starting in Apache Junction and going up to Payson and back down towards Apache Junction. You can also turn around in Globe.
Free yourself in Tucson!
Calling all travelers, the free thinker and the free at heart. Discover a place where you can explore without boundaries.
Our natural landscape draws visitors outdoors where there is plenty of room to roam.
A bit off the beaten path, Tucson's unique attractions and accommodations beckon you to discover and explore and our arts and culture scene makes Tucson a place that's authentic and comfortable.
Savor the unapologetic passion for food that inspires Tucson's cuisine, or come as you are and experience our vibrant nightlife.
An oasis from the unoriginal and pretentious, Tucson is a place that you want to be. Let Tucson inspire the free spirit in you.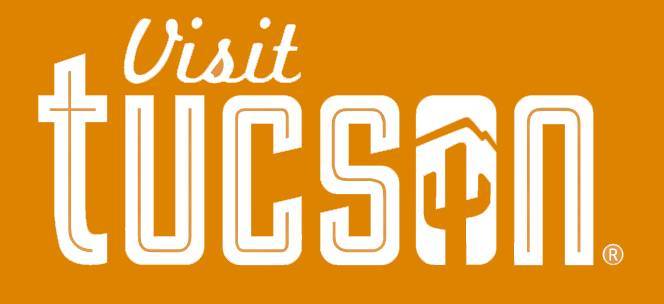 Visit Tucson