Camera equipment I find it hard to travel without
Dang. I guess I'm a hoarder? Well, kind of, anyways. I have a lot of 'stuff,' though, I try to limit myself to only possessions that I 'need.' Furthermore, I try to use that word very carefully and am reticent to say that I 'need' something aside from air, water, sleep, human contact, pizza, etc. Anywho, despite my efforts at material efficiency, I've ended up with a prolific set of camera equipment, lenses and accessories that I don't really travel without. It's like a photo bug-out kit. There are certain items that I'll leave behind, depending on my expectations about a certain destination, the weather, accommodations, mode of transportation, and other circumstances that might dictate what types of photos I'll take. Plus, it's hard to pack a 65L bag with even a third of the items listed below…But, in general, I keep a robust and super necessary clip of camera equipment that I couldn't do without. Check it out. And a massive thanks to all of the manufacturers and distributors, here. Without y'all, the life I know and love might not exist. After all, we stand on the shoulders of the great men and women who came before us, riiiiigggghhhhhhhht? :)
·       Camera Body*
·       24-70mm Lens*
·       Glass Lens Cover/Filter (x2 - one for each lens, based on thread size/lens diameter i.e. 72 mm, etc. – be sure not to get this confused with your focal length range, which is also measured in millimeters!)  Important Note: A lot of purists do not like to use any type of lens cover for any reason at all ever, as the quality of the glass and additional refraction can compromise the integrity of your photo. Unless I'm stationary and mounted to a tripod or see a momentous spectacle/scene in which I can settle for nothing but the utmost quality, the difference between having a glass filter and not having one is mostly negligible, to the trained and untrained eye. Just my opinion, but be warned…for example, the photo below was taken with a clear glass lens filter, and it still looks pretty darn sharp to me :)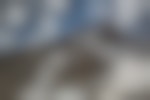 ·       ND filters (x3 total; x2 for each lens at x1000 to maximize potential shutter speed length during day lit long exposures, water ghosting (see photo below), or photographing moving clouds and other elements; x1 variable ND filter for primary lens to allow for flexibility around darkness/compensation)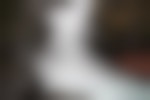 ·       Shutter/cable release (intervelometer optional)
·       Remote trigger – similar to the previous item, though, the remote trigger communicates with a sensor that is on the front (opposite the viewfinder) of the camera, and, therefore, works best with
·       Coin/pocket knife with flathead screwdriver – to mount camera to tripod hotshoe!
·       Lens cleaner + shammy cloth
·       Light panel/flashlight (a light panel isn't really necessary in most cases, unless you want to light am
·       GoPro (x2) – the second one is definitely not necessary, but when I'm filming low-key (not in the photographic sense, but rather, 'chill,' 'casual,' etc.), I like to have the option to shoot two different angles of the same subject or pass one to the babe/hombre to capture some filler material
·       Floaty back door(s)
·       Reflector set/board (rarely, rarely used; first item left behind)
·       Extra batteries (x1 for primary camera, x4 for GoPros [x2 for each] – I find the GoPro, particularly in volatile or inclimate weather, tends to consume battery quite quickly, hence the extra extra)
·       Extra SD cards and micro SD cards (you know, just cause)
Published: November 13, 2016
Do you love the outdoors?
Yep, us too. That's why we send you the best local adventures, stories, and expert advice, right to your inbox.