Regarding COVID-19: Please recreate responsibly and practice social distancing. Closures and travel restrictions are changing rapidly, always check and respect local regulations.
59 Hours in New Hampshire
The best adventures in New Hampshire if you only have a a couple days!
What happens when, your flight from Boston gets canceled and you can't get another flight for 59 hours? You improvise! Last fall my buddies and I traveled to Boston for a week long work trip. The trip went off without a hitch, but we weren't fully able to enjoy ourselves. It was a professional trip and we had to be on our "best behavior." So when we got to the airport to fly back to San Diego, found out that our flight was cancelled, and the next flight wasn't for 3 days..... we all looked at each other like our parents had just left for the weekend! We ran out of the airport and stuffed 4 dudes and 4 suitcases in the cheapest, smallest rental car we could find, and jammed up to the White Mountains in New Hampshire for some adventure.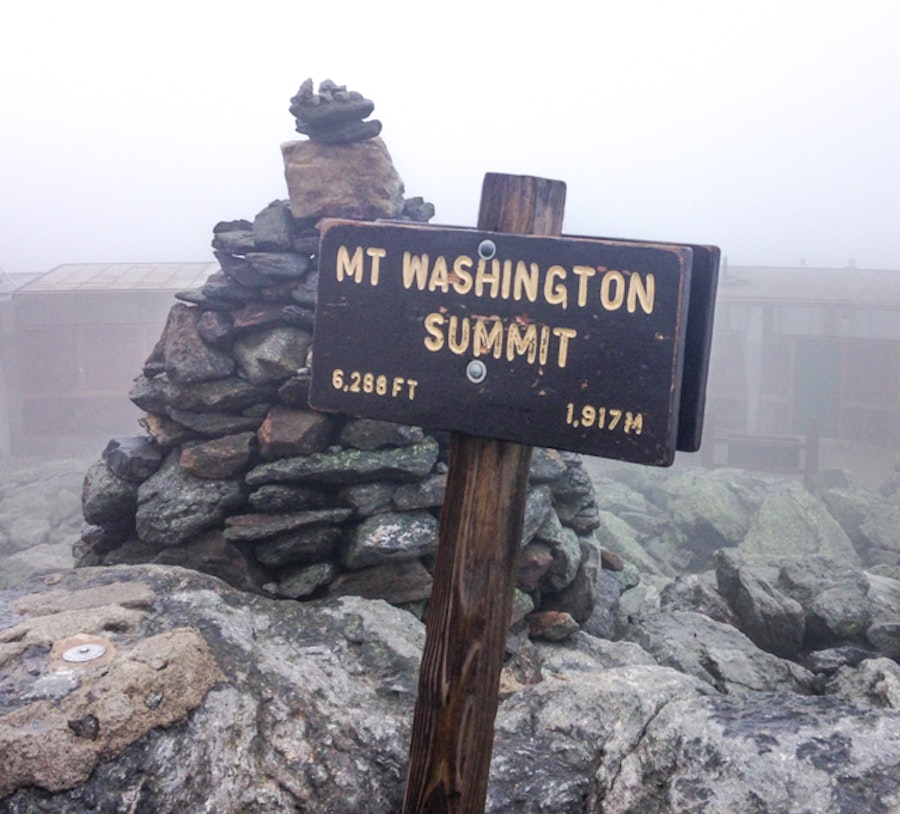 We spent the first 24 hours hiking around Mt. Washington. Although I feel that driving to the top of a peak is cheating, we were strapped for time and had zero gear. When the normal person thinks of killer peaks with ferocious weather, mountains like Everest or K2 come to mind. Standing at a "small" 6288 ft in the hiking world, Mt. Washington is one of the most dangerous peaks in the world. It was rated as one of the top ten most dangerous hikes by backpacker magazine. Although it's a small mountain, it has a large mountain feel. Mt Washington once held the record for the highest recorded wind speed ever recorded on earth, at 231 miles per hour.
Since the weather near the top is some of the most unpredictable weather in the world, Mt. Washington has been the reason for over 100 deaths in recorded history. But don't let that scare you, let that prepare you. The mountain, although dangerous is one the most beautiful mountains I have ever experienced. Miles of trails, to include The Appalachian Trail, stretch through and around Mt Washington. If the thrill of conquering one of the most dangerous hikes in the world isn't for you, don't worry. During 6 months of the year, the Mt Washington toll road is open, and you can drive straight to the top as we did.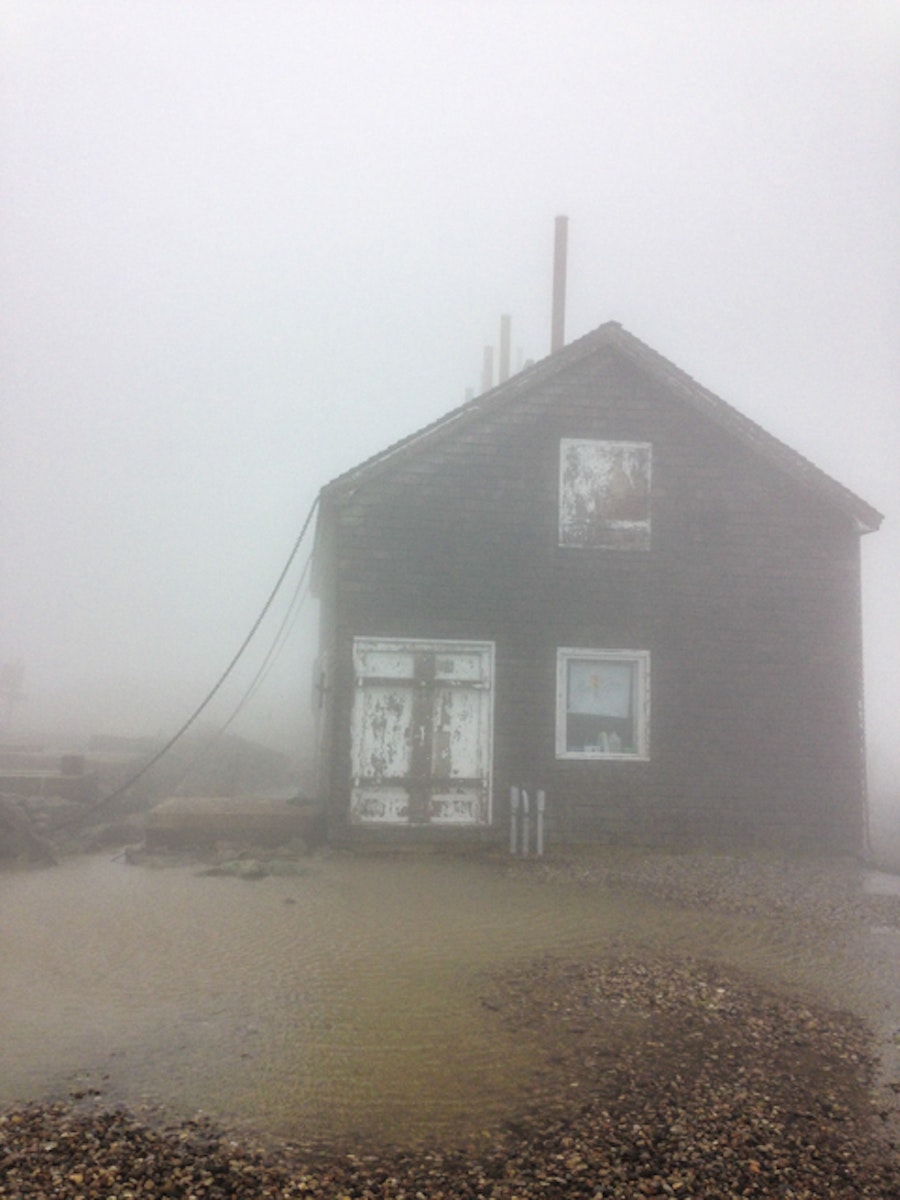 The hut on the Summit of Mt.Washington. Notice it's chained down.
The road offers spectacular views of the valley and white mountains below. On a clear day at the top you can see three different states and even Canada. But on a bad day, the fog can lower your visibility to just 20 yards with 50 mph winds ripping across the open mountain top. Both experiences are unique and enjoyable in there own way. On the day we visited it was 50 mile per hour winds and fog so thick I almost lost my buddies. It was a beautiful day down at the base, but on top it was a different story. The toll road is 28 dollars per vehicle and 8 dollars per each additional passenger. 
After speaking to some locals at the gas station about more adventures in the area, they recommended cliff jumping at Ammonoosuc Falls. Honestly, I never thought I would have the opportunity to go cliff jumping in New Hampshire. We didn't think it would be to impressive, but to our surprise, it was one of the most serene and peaceful places I have ever swam. The trail leading to the cliffs was a quiet forested area that wasn't overused. 
The trail gently slopped down to a crystal clear pool with 10, 20, and 25 foot cliffs surrounding it with a beautiful 10 foot water fall at the north end. The best part, is the area was all to ourselves. It felt as if we had parked the car and stepped back in time. The rushing waterfall and running of the cool river drowned out any other noises. We found one unbroken glass bottle and some fishing line in the water, but hiked it out with us in order to leave no trace for whoever jumped after us. And the best part of that adventure, is that it was free!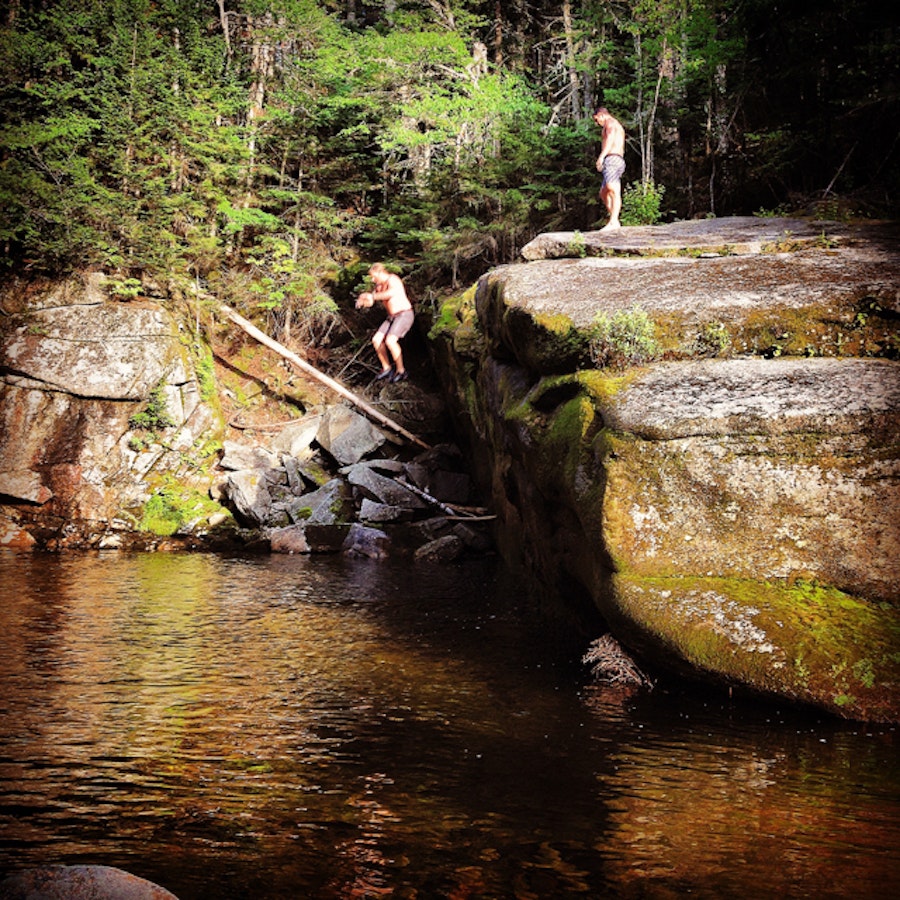 Of course, after all this adventure we worked up an appetite and a thirst for the best beer in town. The plan was to cram into one hotel room and stay in Littleton, New Hampshire near our next adventure. That night we found Schilling's Beer Company. Schilling's is a very unique German style brewery and pizzeria that has combined the two perfectly. The brewery sits on the picturesque Ammonoosuc River next to a classic New England style covered bridge. 
The old colonial feel, with modern music being played by a live band was more than enough for me to enjoy Schilling's, but they added to their experience with great food and beer.  I ordered the very unique Chicken Bacon Maple Syrup Pizza for dinner. You may be saying to yourself that maple syrup on a pizza is an abomination, but don't knock it till you try it, because it is amazingly delicious. My buddy got the Maple Bacon Stromboli with brats and a pretzel for an appetizer. His meal was just as amazing. I highly recommend Schilling's for drinks, food and their reasonable prices. They also have badass hats, shirts, and hoodies for sale.
The next day was the chance of a lifetime and an opportunity to check an item off my bucket list. We paid the steep price of 800 dollars to drive like a stunt man at Team O'Neil Rally Racing School. The price was totally worth it! Whether you are a soccer mom looking to get the kids to school more safely and avoid all the terrible drivers on the roads today, an amateur rally racerlooking to improve your skills, or just a thrill seeker who alwayswanted to drive like the Dukes of Hazzard, this school is for you! Youcan choose between single day classes or an entire week of instructiontailored to your needs.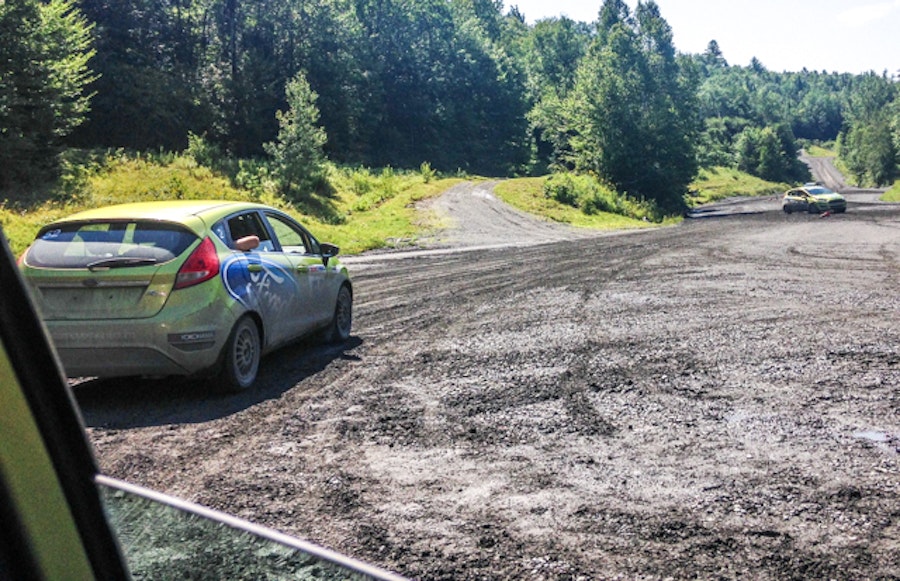 It's amazing how much fun you can have in a ford fiesta.
You will learn from world class instructors on how to trulydrive, front wheel, rear wheel, and all wheel drive vehicles aroundhairpin turns using left foot braking and the emergency brake at a highrate of speed. The course builds from day one in which you learn how todrift the car through corners and prevent accidents, to day five inwhich you are driving an entire 6 mile course with your instructor asyour co-driver helping you race down dirt roads just wide enough for you to drive. The excitement of the course will make you want to rush outand buy your own weekend rally racing car. In our case it was one day of full throttle fun drifting cars all over the track.
On our final night we found the upscale part of New Hampshire. The Mountain Grand View and Spa Resort, was by far the best place we ate and drank during our trip. The Mountain Grand View Resort is a vintage style New England hotel with mountain views in every direction. The hotel offers picturesque views of Mt. Washingtonand the surrounding range. The changing weather, cloud cover, andpressure allow for magnificent colorful sunsets. 
The hotel offers a huge front porch with comfortable rocking chairs and swings. Explore the entire grounds of the resort. You can sit on the front porch while watching the sunset, or you can casually kick back in whiteAdirondack chairs perched upon soft Bermuda grass and nestled betweenbright blooming flowers. The chairs are in pairs for a couple to enjoya romantic evening or in groups surrounding a small fire pit for the whole family. The entireresort allows you to escape the modern world with all the modernamenities. My buddies and I enjoyed drinks at the bar forabout an hour before our table was ready.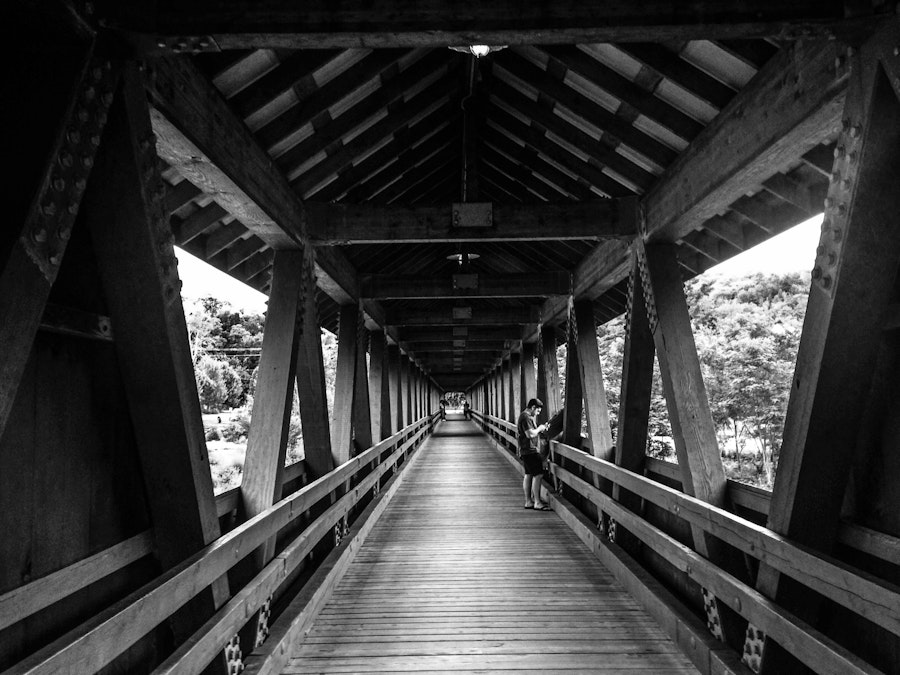 Ammonoosuc River Covered Bridge in Littleton, New Hampshire
Since I was in New England, Iordered the New England clam chowder which was everything I expectedreal New England clam chowder to be. My buddies ordered the traditionalFilet Mignon and Salmon which were also amazing. I ordered the Mushroom ravioli as my main dish and it was delicious. Thequality of the hand made ravioli and soft juicy mushrooms sautéed inbutter was simply amazing. Although expensive, the quality of food anddrinks at the hotel were well worth it.
After cramming in as much adventure, eating and drinking as we could in the 59 hours we had before our fight, we raced back down to Boston exhausted, but satisfied. The trip was one of the best spur of the moment adventures I've ever been apart of.

We want to acknowledge and thank the past, present, and future generations of all Native Nations and Indigenous Peoples whose ancestral lands we travel, explore, and play on. Always practice Leave No Trace ethics on your adventures and follow local regulations. Please explore responsibly!
Do you love the outdoors?
Yep, us too. That's why we send you the best local adventures, stories, and expert advice, right to your inbox.