Regarding COVID-19: Please recreate responsibly and practice social distancing. Closures and travel restrictions are changing rapidly, always check and respect local regulations.
12 Ways to Vacation in Louisiana Like a Local
Make your next vacation plans a trip to the Bayou State! I guarantee Louisiana will surprise you with all the adventures it has to offer!
Louisiana may not seem like the ideal outdoor destination, but don't judge a book by its cover. When people picture Louisiana I'm sure swamps filled with mosquitoes, alligators, and 100 percent humidity are some of the more off putting ideas that come to mind. For those of you that have been to Louisiana, great cajun food and all night drunken escapades at Mardi Gras or Jazz Fest might ring a bell. Louisiana may not have any great mountain peaks, towering waterfalls or world renowned hiking trails, but I bet you it has a lot more to offer than you ever knew. Some of the best anglers in the world traverse these swamp lands to fish for bass, red fish, speckled trout, and catfish.
 And that only labels the great inland fishing. Take your skills off shore to catch some real trophies! If waiting on fish isn't your thing, then head out into the swamp on an epic hunt. Louisiana hosts some of the worlds best duck hunting with over 9 million ducks and geese flying down every fall. If recreational sports are more up your alley, then Louisiana offers amazing opportunities, to Bike, Paddle, and Backpack your way around the state. Plan your trip today around these 12 great adventures. And if all else fails, you can always head down to Bourbon street for great food and spirits! Its open 24 hours a day 365 days a year!
1. Hike
Don't worry about the elevation or distance in this part of the country. With the highest hike in the state, the towering Mt. Driskill, standing tall at a whopping 535 feet, all hikes in the pelican state are sure to be flat. Some of the best hikes are in the Kisatchie National Forest. The Wild Azalea Trail lies in the Kisatchie NF and is the longest backpacking trail in the state. At 28 miles long, the Wild Azalea Trail cuts through beautiful Louisiana hardwoods, creeks and amazing sections of wildflowers. You can hike or bike the trail in one day or make a weekend trip out of it.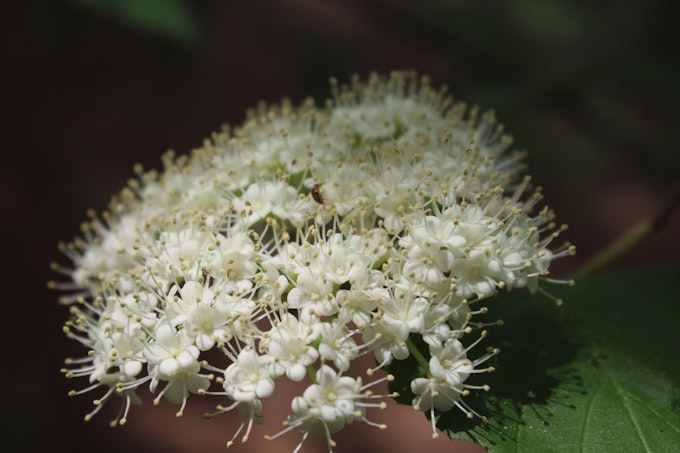 https://www.theoutbound.com/louisiana/hiking/hike-driskill-mountain

2. Bike
Mountain Bike in Lincoln Parish Park just north of Ruston, Louisiana. Lincoln Parish Park offers one of the best trails in the south. With over 12 miles of jumps, drops, and turns you definitely won't be disappointed riding here. Just a few miles off Interstate 20, the park offers a very scenic trail surrounding a lake through a beautiful Louisiana Pine forest. The park offers both a beginner and intermediate caliber trail for the avid mountain biker.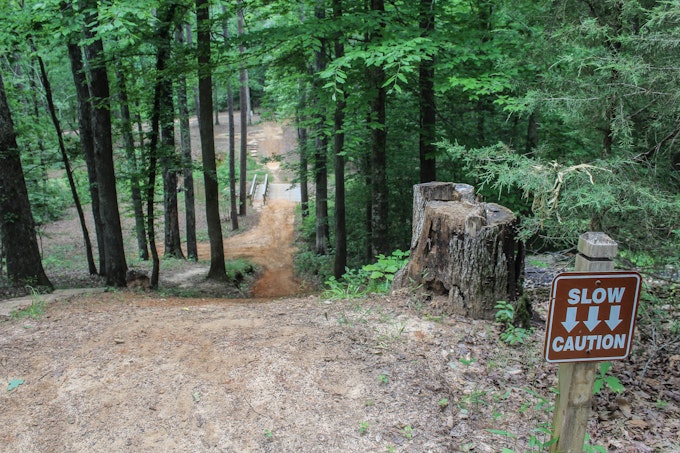 https://www.theoutbound.com/louisiana/mountain-biking/mountain-bike-in-lincoln-parish-park
3. Paddle
Canoe/Kayak the Atchafalaya Basin, the nations largest wetland and swamp. See endless amounts of wildlife in this untouched section of the world. The beauty of the Atchafalaya Basin is that it is home to the largest amount of cypress in the country. When venturing into this area, be prepared or take a guide. There are many water ways that spider web through southern Louisiana towards the Gulf of Mexico. It is easy to take a wrong turn. The Atchafalaya Basin is also a flood plain, so water can move quickly and underwater obstacles are always an issue. Other than those few minor problems, this is one of the most pristine and beautiful places to paddle in America. The Basin also offers 30 primitive campsites along the shore for your multi-day trip.
4. Crabbing
The Blue Crab in Louisiana may look disgusting to eat, but I assure you it is a delicacy. By simply tying some chicken or fish on a string and hanging the line from any bridge, pier or tree stump, you can catch enough crabs for a crab boil. One of my favorite places to go crabbing is right off of Louisiana's "finest" beach. Grand Isle State Park, is pretty much the only beach in the state and is a great place to catch blue crab. Set two poles into the ground about 10 yards apart just off the beach in waist deep water. Run a string from pole to pole with chicken hanging off the string every few feet. Check the line periodically and scoop your crabs off the line.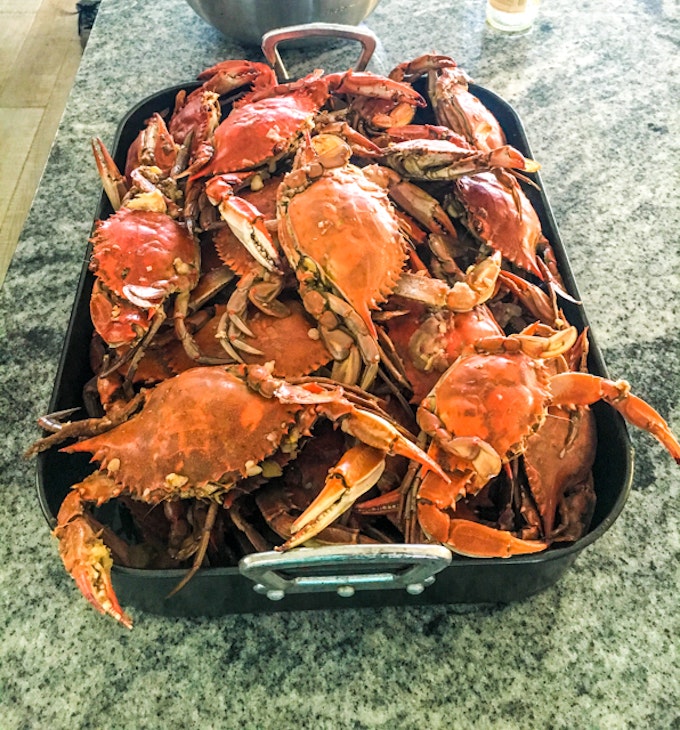 5. Run
Running in 100 percent humidity will never sound like fun to me, but New Orleans does offer some beautiful places to run during the spring and fall before the heat rolls in. The Crescent City Classic is a short 5k every spring and is New Orleans' premier race. I think more drinking than running happens during this race. If you cant make it to race, running along the street car tracks or in Audubon Park in beautiful Uptown New Orleans is a must. If you are looking for a long distance run, The Rouge-Orleans is an 126.2 Ultra marathon or team relay that follows the Mississippi River from Baton Rouge to New Orleans.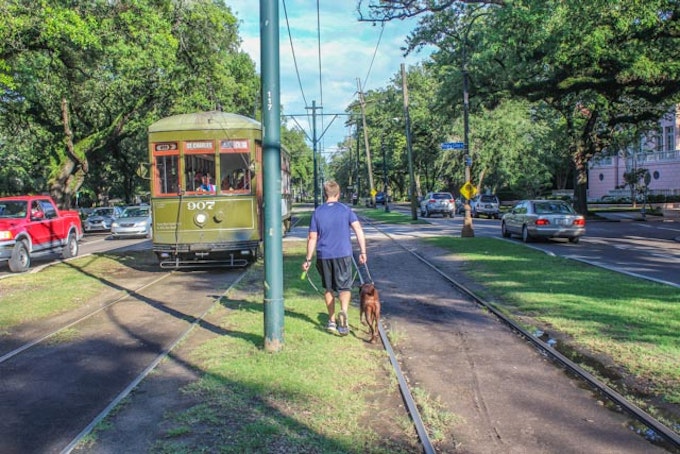 https://www.theoutbound.com/lo...

6. Fish
Fishing in Louisiana is as easy as making a cup of coffee. With rivers, lakes, swamps, and bayous around every turn, it isn't hard to find a bridge or shoreline to fish from. Large mouth bass can grow to over 20 pounds and catfish to over 100 pounds. With one rod and reel you could catch dinner for the whole family. If waiting for the fish to come to you isn't your thing, then head out on an air boat and go bow fishing at night. Lake D'Arbonne State Park near the Arkansas state line is also a great place to catch a catfish dinner.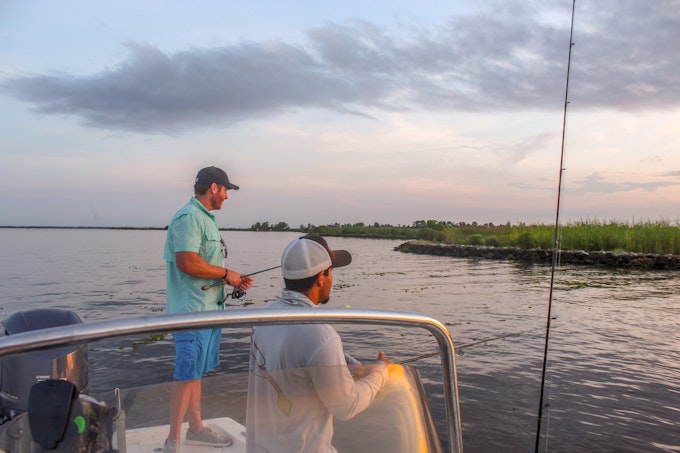 https://www.theoutbound.com/lo...

7. Hunt
Louisiana is known as The Sportsman's paradise and for good reason. With the ability to hunt everything from alligators to deer and everything in between,hunting in Louisiana will not disappoint. But, if you are looking for world class hunting, then duck hunting is what makes Louisiana famous.Ranked as one of the top places in the world by multiple sources, you would be a fool not to make a duck hunt here. Over 9 million ducks migrate to Louisiana each fall. The southern section of the state offers open marsh lands and the northern section of the state offers beautiful hardwoods to hunt.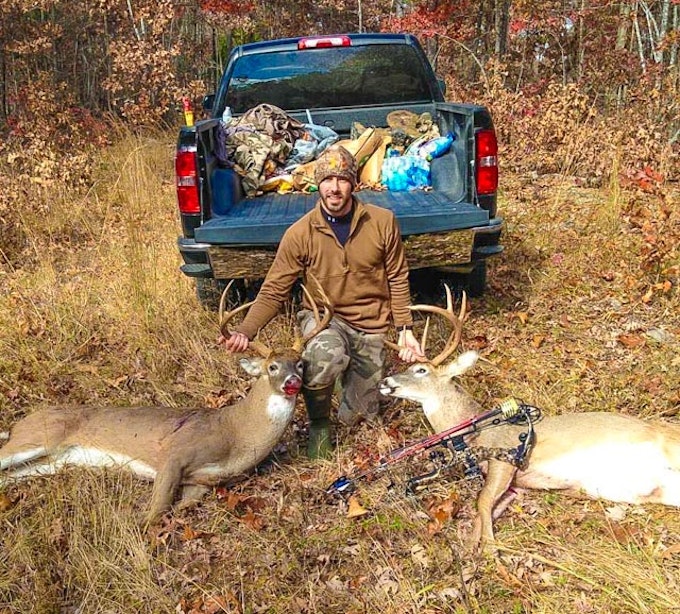 8. Camp
Louisiana has no shortage of campgrounds. The summer can be extremely hot and humid, so I recommend camping near the coast. Grand Isle State Park is a perfect location that can cool down during the hot summer nights. During the fall and winter you don't have to worry about snow or freezing temperatures. Enjoy mild days and the perfect climate for camping. There are zero mosquitoes and humidity also during this time of year. Chicot State Park in the central section of the state is the most picturesque place to camp in my opinion. The sunsets here are spectacular.
9. Photograph
Louisiana offers very unique, picturesque landscapes and wildlife you can't find anywhere else in the country. Take a swamp tour deep into untouched land, jog along the river or just go for a stroll in New Orleans to find some amazing photo opportunities. The hundred year old oak trees like the ones found at Oak Alley Plantation, can grow so large, the limbs touch the ground. Find your inner C.C Lockwood and discover dramatic shots all across Louisiana.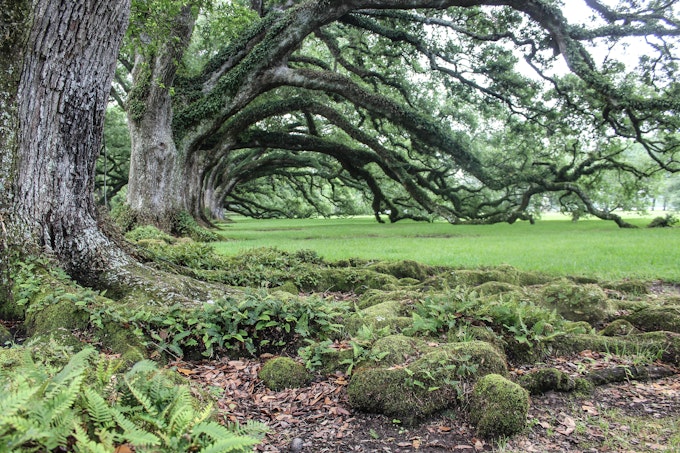 https://www.theoutbound.com/louisiana/photography/visit-oak-alley-plantation
10. Ski
With snow being one of the rarest things to see in Louisiana, telling someone you grew up skiing in Louisiana might be confusing. But, with water as a daily part of life, water skiing here is as normal as snow skiing in Colorado. Rent a boat, make a friend or hire a guide to take you water skiing on Lake Pontchartrain.
11. Wildlife
You won't have trouble finding wildlife in the Bayou State. Wildlife in this area thrives. As you can tell wildlife is so abundant that hunting and fishing in Louisiana is a way of life. But, if enjoying the beautiful wildlife and capturing some amazing images is what you are looking for, then Louisiana offers some very photogenic and unique wildlife. Get out into the bayou and capture some amazing gator shots.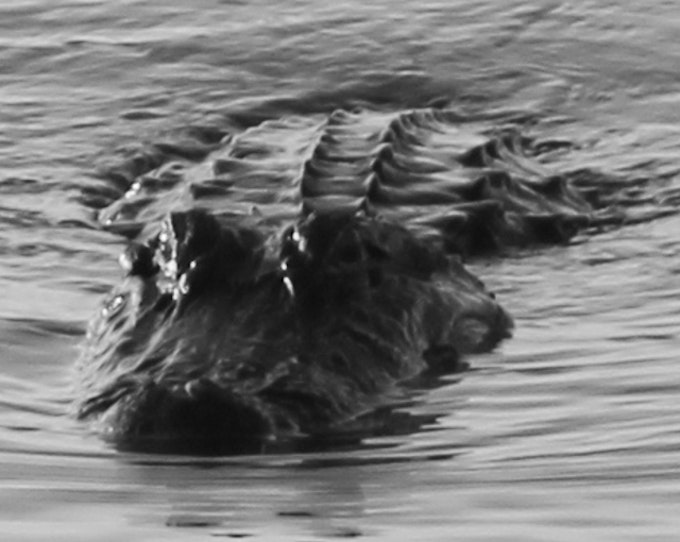 12. Food and Beer
If you decide to skip all these great activities in the outdoors, don't worry, there is enough great food and spirits to keep you busy. People in Louisiana sure know how to party. With multiple festivals like Jazz Fest, Voodoo Fest and of course Mardi Gras, you will experience world famous cuisine during an endless celebration. Downtown New Orleans never sleeps and the breakfast is usually Bloody Marys at Pat O's and Beignets at Cafe Du Monde. Grab a couple pounds of crawfish, a cold Abita beer and have your own personal crawfish boil to cap off an epic trip.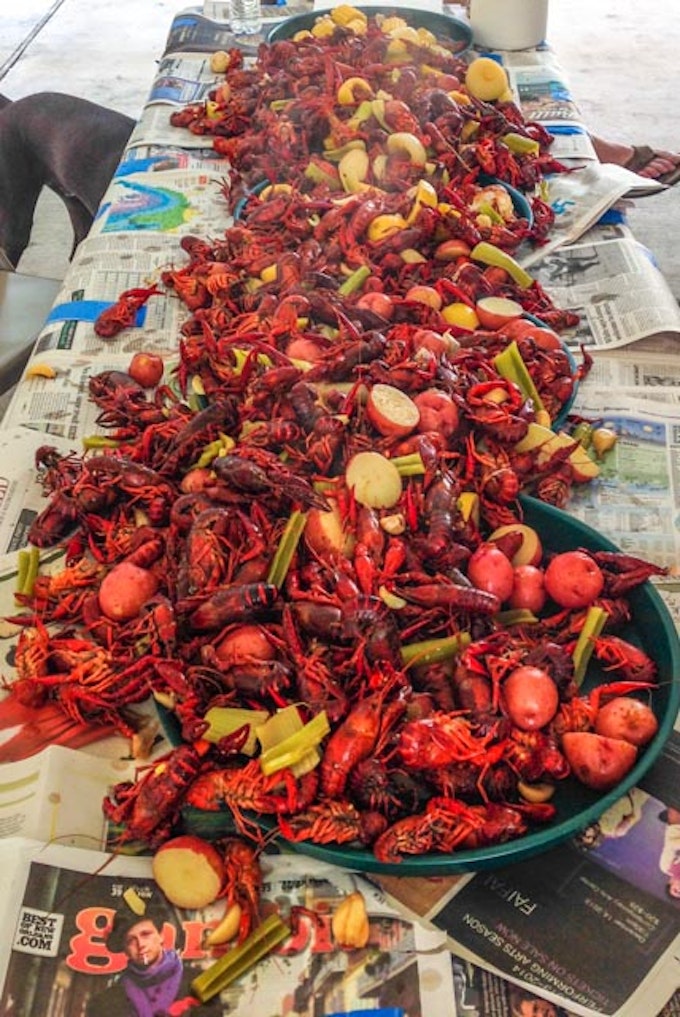 We want to acknowledge and thank the past, present, and future generations of all Native Nations and Indigenous Peoples whose ancestral lands we travel, explore, and play on. Always practice Leave No Trace ethics on your adventures and follow local regulations. Please explore responsibly!
Do you love the outdoors?
Yep, us too. That's why we send you the best local adventures, stories, and expert advice, right to your inbox.